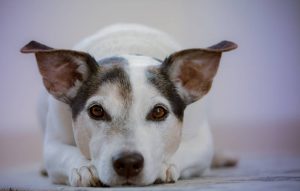 Missouri-based pet food companies Natural Life Pet Products and Nutrisca are recalling certain dry dog foods following three complaints from pet owners about vitamin D toxicity.
According to the companies' recall notices on the Food and Drug Administration (FDA) website, the presence of excessive vitamin D came from a formulation error.
Symptoms of dogs ingesting too much vitamin D include vomiting, loss of appetite, increased thirst, increased urination, excessive drooling, and weight loss.
According to the notices, consumers should immediately stop feeding the following products to their dogs:
Nutrisca Chicken and Chickpea Dry Dog Food (4 lb., 15 lb., and 28 lb.)
Natural Life Chicken & Potato Dry Dog Food (17.5 lb.)
The companies urge consumers who have purchased the products affected by this recall to dispose of it and contact a veterinarian should their animal show symptoms of vitamin D toxicity.