Suggested Veterinary Products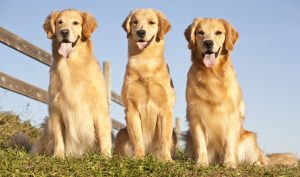 The University of California, Davis, School of Veterinary Medicine (UCDSVM) is conducting a clinical trial to study the potential application for canine cancer screening using cancer differentiation analysis (CDA) liquid biopsy technology from Anpac Bio-Medical Science Co.
Studying at least 186 dogs in a blinded clinical trial, Anpac Bio and UCDSVM are investigating CDA's ability to identify cancer in blood samples from dogs confirmed with sarcomas or carcinomas versus healthy control blood samples from dogs of similar age and breed. Following the initial screening, UCDVSM will then test if CDA levels also correlate to treatment response (i.e. if the dogs' cells are responding to cancer treatment such as surgery or radiation) and monitor remission/potential recurrence.
"Dogs are just like people; the sooner we identify disease, the better chance we have in treating and curing it," said John Reddington, DVM, PhD, Anpac Bio's chief advisor for veterinary and comparative research. "Unfortunately, dogs can't tell us when they don't feel well, so, we often catch diseases like cancer late stage. [Anpac Bio's] cancer differentiation analysis liquid biopsy technology has proven to be very useful in detecting over 20 human cancer types with just a single standard blood test. If CDA technology can detect cancer in humans using just 2mL of blood, then a similar blood sample should detect canine cancer with equal effectiveness because the components in human blood and dog blood are genetically very similar. Therefore, we believe CDA technology can be extended to animals, including dogs, for cancer screening. And while the UCD trial has just begun to test this theory, the potential of CDA liquid biopsy to support animal care seems very promising."