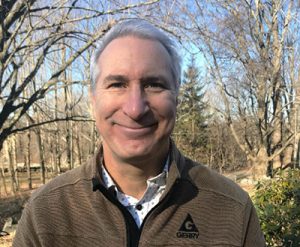 The University of Pennsylvania has announced that Andrew Hoffman, DVM, DVSc, DACVIM, is the next Gilbert S. Kahn Dean of Veterinary Medicine.
Dr. Hoffman currently is director of the Regenerative Medicine Laboratory and professor of large animal internal medicine at Cummings School of Veterinary Medicine at Tufts University. At Tufts, Hoffman's regenerative medicine and stem cell research programs have contributed to both animal and human health. With Tufts he also helped shepherd the first outpatient pulmonary function testing laboratory in the world for equine and canine patients.
Hoffman has served as director at Tufts of its Regenerative Medicine Laboratory since 2012. Prior to that, he served as director of the Stem Cell Laboratory. He has led the Tufts Lung Function Laboratory for more than 20 years and also served for five years as director of the Tufts Equine Sports Medicine Program.
Hoffman is past president of the Veterinary Comparative Research Society and a member of the International Society for Stem Cell Research. His research programs have received continuous funding from the National Institutes of Health for nearly 20 years, and he has authored more than 100 publications.
"Andy's career exemplifies the enormous potential of an integrated One Health approach to biomedicine: uniting clinicians and scientists from multiple professions and perspectives to increase knowledge and drive improvements in global public health, human and animal well-being, and environmental sustainability and resilience," said Amy Gutmann, president of the University of Pennsylvania.
"He has a long and distinguished track record and an exciting vision for the role of veterinarians and veterinary schools in research universities and society," she said.