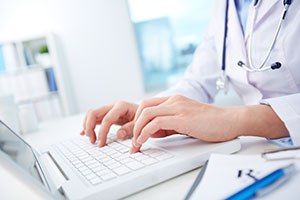 The U.S. Department of Agriculture's National Veterinary Accreditation Program (NVAP) training modules are now open to all licensed veterinarians and to veterinary technicians, thanks to a partnership between the NVAP and Iowa State University.
USDA-accredited veterinarians who complete the modules will earn credit for accreditation renewal, according to a USDA statement. All veterinarians and veterinary technicians can earn no-cost CE credits approved by the American Association of Veterinary State Boards' Registry of Approved Continuing Education by completing an optional, seven-question quiz with at least five correct answers.
By expanding the number of veterinary professionals who complete the training modules, the USDA hopes to better prevent the spread of foreign animal diseases, zoonotic diseases, and antimicrobial-resistant bacteria. Twenty modules are currently available.
The modules also are open to the general public.
"Many of our modules on veterinary feed directives, aquaculture, and use of antibiotics in animals attract producers, agriculturalists, and researchers," said Tim Cordes, DVM, senior staff veterinarian with the NVAP.