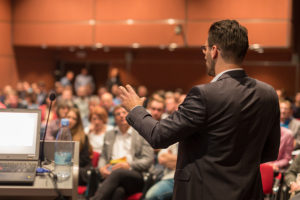 The University of Wisconsin (UW)-Stout is hosting a world conference on the use of nutraceuticals in companion animal health care.
Sponsored by Vets Plus, the International Conference on Animal Health Nutraceuticals–2019 (ICAHN 2019) takes place from July 17 to 19.
"Veterinarians already use probiotics to address digestive ailments and omega-3 fatty acids to improve issues with the skin, coat, and joints," says Vets Plus founder and chief executive office, Raj Lall. "And nutraceuticals are widely used in joint health programs and to address the needs of senior pets. But the number of compounds in current use is small compared to the number we know to have therapeutic benefits. This conference is intended to increase both the profile and practitioner knowledge about this branch of veterinary science."
Discussions will feature experts in academia, veterinary practitioners, and internationally published nutritional scientists. Speakers and topics include:
An overview of nutraceuticals in animal health and disease (presented by Ramesh Gupta, DVM, MVSc, PhD);
Therapeutic uses of cannabinoids in companion animals (presented by Gary Richter, MS, DVM, CVC, CVA); and
Future direction and trends in nutraceutical research (presented by W. Thomas Shier, PhD)
"Nutraceuticals are being used in virtually every veterinary practice and their use is increasing," says UW-Stout chancellor, Bob Meyer. "However, the knowledge level among veterinarians about the category lags behind that of conventional therapies. This conference is part of an ongoing effort to communicate with veterinarians regarding the science and applications of therapeutically useful nutraceutical compounds and recent developments in nutritional science."
ICAHN 2019 also marks the launch of Nutraceuticals in Veterinary Medicine, a collection of scientific articles on the therapeutic use of nutritional compounds in animals.
Click here to register.