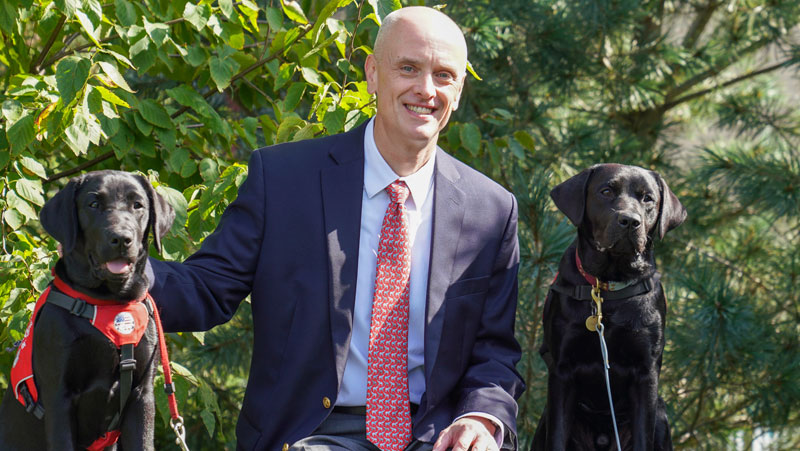 The critical intersection of people, pets, and the environment is the focus of Cornell University College of Veterinary Medicine's newly introduced department.
Following extensive campus consultation, the college has launched a department of public and ecosystem health. The department, Cornell says, unites veterinary medicine and public health, and aims to tackle a host of interconnected issues impacting the world today.
Alexander Travis, VMD, PhD, professor of reproductive biology and director of Cornell's Master of Public Health program, will serve as founding chair.
"It is an honor to help start this unique department," he says. "Most academic departments are organized around either a specific subject or a common disciplinary approach. Instead, we unite faculty from different professions and disciplines to work together to tackle some of the world's most pressing challenges."
These challenges are organized within three main themes. They are:
healthy food systems (including production, as well as consumption and associated nutritional and health impacts);
emerging health threats (e.g. novel infectious diseases, antimicrobial resistance, climate change); and
biodiversity conservation.
"This department unites the programs and activities at the College of Veterinary Medicine that already leverage a One Health approach, and will link interdisciplinary work that benefits the well-being of people, animals, and the environment," says Cornell University's Austin O. Hooey Dean of Veterinary Medicine, Lorin D. Warnick, DVM, PhD.
"The launch of this department at the College of Veterinary Medicine is an important step for Cornell in preparing the next generation of scientists to meet the complex health challenges that attend changes in climate, animal habitat, and human behavior," adds provost Michael I. Kotlikoff, VMD, PhD, who served as the college's dean from 2007 to 2015.
This marks the college's sixth academic department and its first new one in more than 20 years, the university says.
For more, click here.