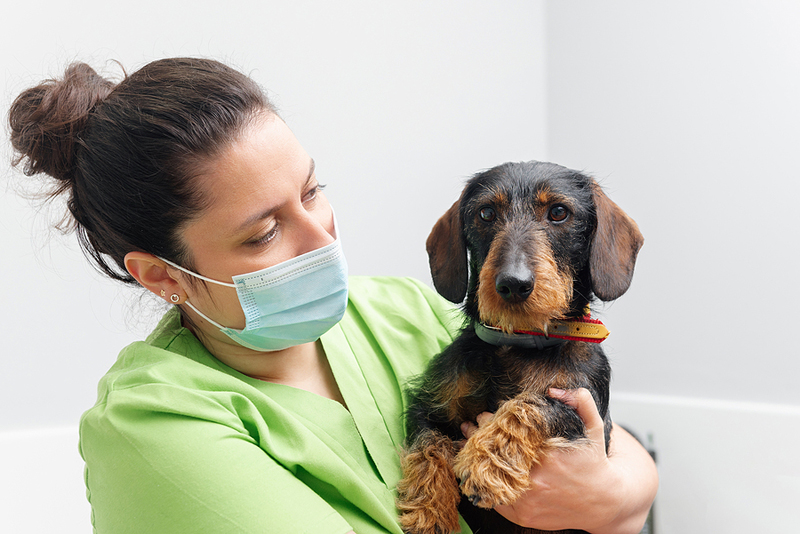 As National Veterinary Technician Week wraps, it behooves veterinarians, pet owners, and the industry at large to appreciate the essential role these professionals play in the day-to-day health and welfare of animals.
In honor of the week, which is themed "Veterinary Technicians' Resilience is the Heart of Veterinary Medicine," the American Veterinary Medical Association (AVMA) has shared resources demonstrating how veterinarians and practice managers can fully utilize the diverse skills of these members of the veterinary health care team year-round.
"As veterinarians, we work side-by-side with veterinary technicians to treat animals, and we rely on veterinary technicians as a crucial part of our teams in providing quality care," says the association's president, Lori Teller, DVM, DABVP (canine/feline), CVJ. "The skills and expertise of certified veterinary technicians are essential not only in clinical settings, but also in biomedical research, uniformed services, food safety inspection, and veterinary education."
In addition to streamlining care services, the proper utilization of veterinary technicians' skills, education, and knowledge can improve overall team satisfaction, AVMA-led research shows, as well as boost practice revenue.
"Effective empowerment of veterinary technicians includes assigning them skilled tasks, such as monitoring a patient under anesthesia, or providing counseling about what to expect as puppies or kittens grow and develop," Dr. Teller says. "When we're using veterinary technicians to their full capabilities, it drives practice efficiency, job satisfaction, and well-being for everyone on the veterinary health care team."
In addition to promoting National Veterinary Technician Week, AVMA is working closely with the National Association of Veterinary Technicians (NAVTA) on several projects, including initiatives which work to ensure the title "veterinary technician" is used consistently and correctly.
"This year's celebration focuses on the resiliency of veterinary technicians," says NAVTA president, Ashli Selke, RVT, CVT. "One definition of 'resilience' I think is extremely appropriate for veterinary technicians is, 'the capability of a strained body to recover its size and shape after deformation caused especially by compressive stress.' That may cause a chuckle, thinking veterinary technicians have been deformed by stress, but there is truth in that. Veterinary technicians have shown great ability to recover from or adjust to stress and change, especially over the last two years."
First celebrated in 1993, National Veterinary Technician Week takes place in the third week of October each year.
For more on how practices can celebrate technicians year-round, click here.