Suggested Veterinary Products
VetBadger Software has announced the release of their new practice management software. The VetBadger Practice Management Software provides veterinary practices with a simplified, role-optimized, task-based practice management system, which helps with clinic workflow and management.
"The VetBadger Practice Management Service is a game changer in the practice management field," said Dr. Alexandra McLaughry, chief medical officer for VetBadger Software. "It solves the No. 1 dissatisfaction with practice management systems — unnecessary complexity — while also giving team members the confidence of knowing exactly what needs to happen when, plus seamless integration of clinic operations with QuickBooks."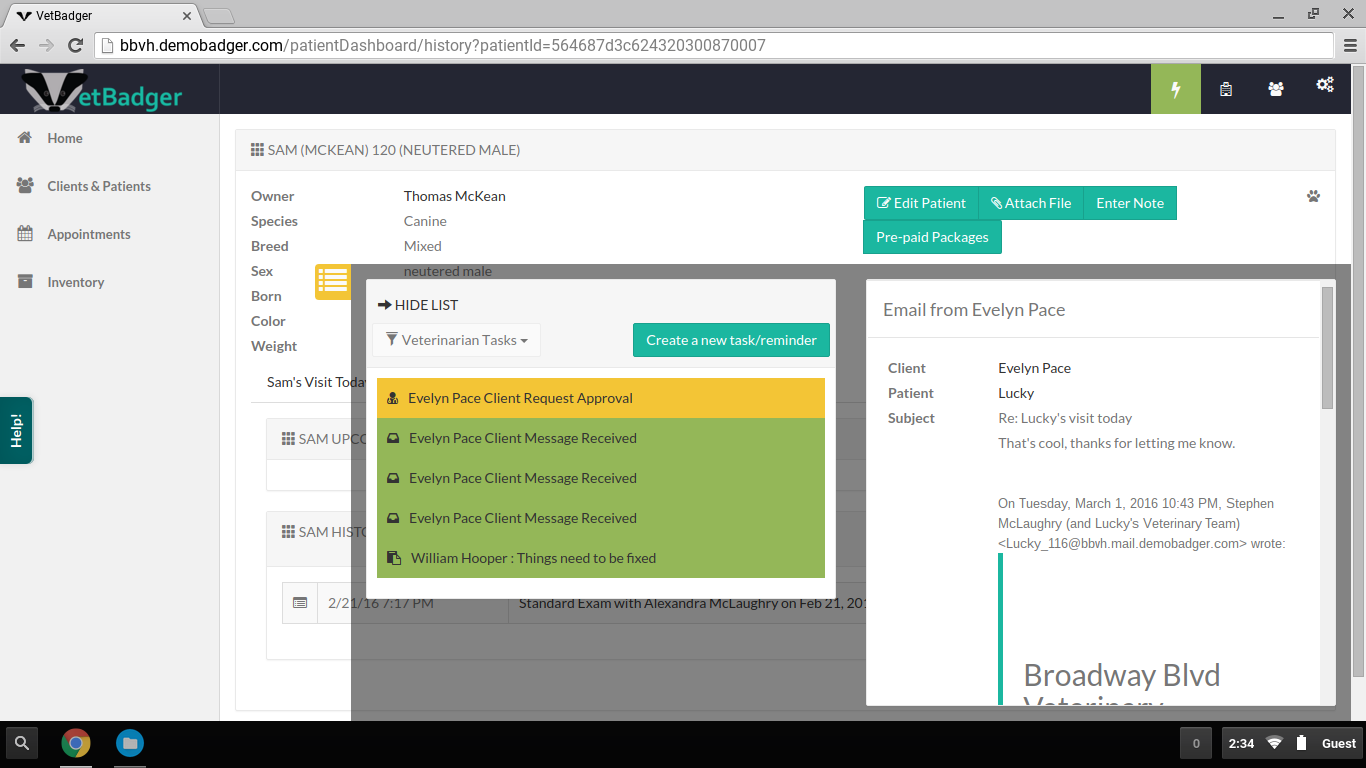 VetBadger
A screenshot of the VetBadger Practice Management Software.
Enhanced QuickBooks integration, a feature included in the software, provides up-to-date financial data that allows accountants to immediately answer questions about clinic performance. Integrated referral tracking allows clinics to gauge the efficacy of advertising dollars spent, and direct those dollars to advertising sources that are most efficient.
VetBadger is a cloud-based system and works on multiple platforms, including desktop, mobile and tablets. The software is subscription-based, with monthly and annual subscription tiers available.
For more information, go to the VetBadger website.