Veterinary staff at the Foster Hospital For Small Animals at Tufts University recently had a penguin named Grey/Silver as a patient in their Harrington Oncology Ward. He was having radiation treatments and recently completed his last one.
The hospital staff, including Michele Keyerleber, DVM, grew attached to the penguin from the Mystic Aquarium, developing a fondness for the little creature, their Facebook page states. As it turns out, Grey/Silver – and his caretakers at the Connecticut-based aquarium – grew fond of the veterinary staff as well. They "were so thankful for the specialized treatment that Grey/Silver received that they presented the staff with this one-of-a-kind painting created by Grey/Silver himself."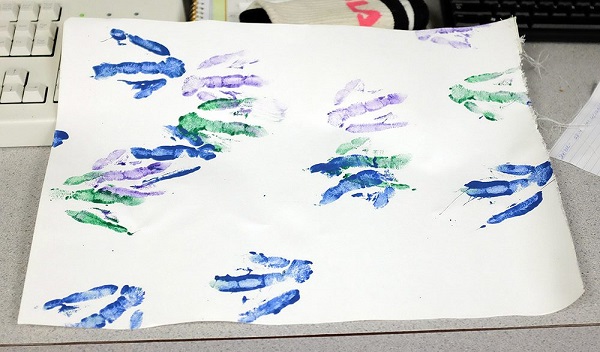 Have you ever received a gift from one of your patients? Share your story in the comments.