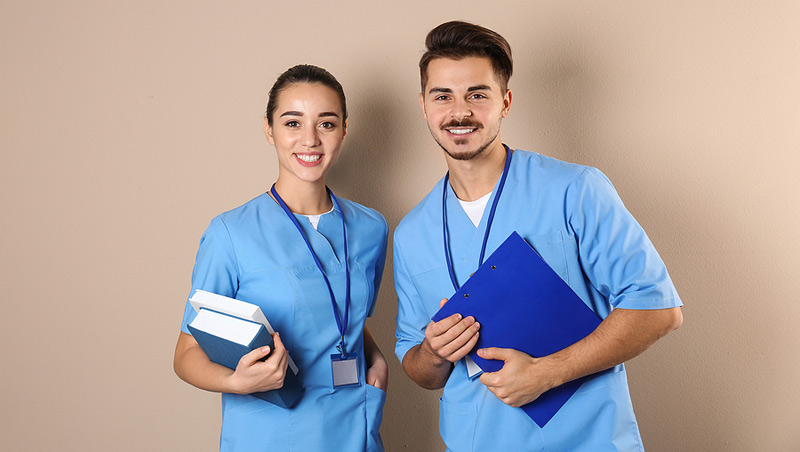 The communication and advancement efforts of two veterinary colleges are being celebrated by the American Association of Veterinary Medical Colleges (AAVMC).
The University of Wisconsin School of Veterinary Medicine (UW SVM) and the University of California, Davis (UC Davis) School of Veterinary Medicine have been recognized with the association's Communications Excellence Award and its Award for Fundraising Excellence in Student Scholarships, respectively.
Established in 2013, the AAVMC communications award recognizes the role communication programs play in advancing academic veterinary medicine and the profession as a whole. UW SVM was commended for overall programmatic excellence, as well as its 2020 Super Bowl commercial, which highlighted the school's veterinary oncology program. The spot reached a live audience of more than 100 million people and generated 2.56 billion media impressions, AAVMC reports.
The university's communications and marketing manager, Ashley Voss, and publications and media relations manager, Meghan Lepisto, led efforts to support the commercial with production assistance, media outreach, a viral social media campaign, and a special virtual event.
"I would argue there has never been a broader reach to the world's public highlighting the impact and importance of veterinary medicine on both animal and human health," said UW SVM's dean, Mark Markel, DVM, PhD, DACVS, when describing the logistics required to mount the effort and assess the impact.
Meanwhile, the team at UC Davis, led by interim assistant dean of advancement, Debbie Wilson, established the UC Davis School of Veterinary Medicine Hardship Fund to provide emergency financial assistance for students experiencing hardships that may impact their ability to stay enrolled.
"As a result of the advancement team's work, our school has kept veterinary school affordable, which provides benefits to society," said the college's former dean, Michael Lairmore, DVM, PhD, DACVP, DACVM. "Graduates with low debt have greater flexibility to pursue advanced scientific or clinical training, which leads to better patient care, and scientific and medical breakthroughs, as well as pursue public service careers."
The awards will be formally presented during the annual meeting of the Association of Veterinary Advancement Professionals (AVAP), which will be held virtually on July 27.