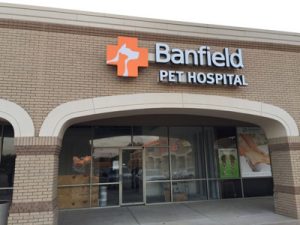 In just five years, 25 percent of veterinary practices, accounting for half of all veterinary visits, will be corporately owned, according to Brakke Consulting.
During a webinar presented at the end of June, "Hot Topics in Veterinary Practice," Brakke senior consultant John Volk said myriad variables were contributing to the trend: looming mass veterinarian retirement, fewer vets wanting to own practices, low interest rates and high interest for investors, and more.
The webinar also discussed the largest veterinary consolidators; Banfield Pet Hospital and VCA lead the way with nearly 2,000 practices; National Veterinary Associates counts more than 400 clinics, and VetCor has more than 200.
Something corporate outfits can offer that consumers want is the convenience of pet health plans, which allow pet owners to pay in regular installments, increase clinic visits and revenue, improve patient care, attract new clients, and build a bond between the practice and the client.
To counteract corporate sales, Volk said associates should work with a current owner, partner with others, and focus on one- and two-doctor practices.
Other sectors of the profession mimic the consolidation trend. The top five animal drug manufacturers, Bayer Animal Health, Boehringer Ingelheim, Elanco Animal Health, Merck Animal Health, and Zoetis, represent almost two-thirds of the global market. Just three veterinary distributors in the U.S., Henry Schein, MWI Animal Health, and Patterson Veterinary, dominate that corner of the market.