Suggested Veterinary Products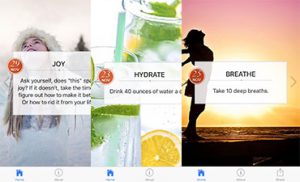 VETgirl, the online veterinary continuing education resource for busy veterinary professionals has released a free app to help maintain daily wellness.
The subscription-based service offers RACE-approved, online veterinary continuing education that teaches through podcasts, webinars, blogs, videos, and social media. The company was created by veterinary specialists, lecturers, and clinicians, Justine Lee, DVM, DACVECC, DABT, and Garret Pachtinger, DVM, DACVECC.
The team has a passion for wellness, said Dr. Lee. With the growing prevalence of burnout, compassion fatigue, and suicide within the veterinary profession, she and Dr. Pachtinger created a veterinary wellness app as a gentle reminder to engage in self care.
The VETgirl veterinary wellness app can be downloaded for free here:
iOS: https://itunes.apple.com/us/app/vetgirl-wellness/id1310785374?mt=8&ign-mpt=uo%3D2
Android: https://play.google.com/store/apps/details?id=com.communityone.veterinaryselfcare&hl=en
Users can check in every day to receive an easy reminder of how they can help take care of themselves with simple tips.
For more information, visit VETgirlontherun.com.