Suggested Veterinary Products
The Virginia-Maryland College of Veterinary Medicine at Virginia Tech recently held its inaugural Veterinary Medicine Science Camp. The week-long camp was part of a pilot program to create opportunities for students from underrepresented populations interested in a veterinary career.
Eight undergraduate students from Richmond's Virginia Union University and Norfolk's Old Dominion University were chosen for the camp based on socioeconomic status, race and ethnicity and life experiences, according to Virginia Tech. The camp is one of three initiatives the veterinary college developed this year as part of InclusiveVT, Virginia Tech's new approach to inclusion and diversity adopted by President Timothy D. Sands.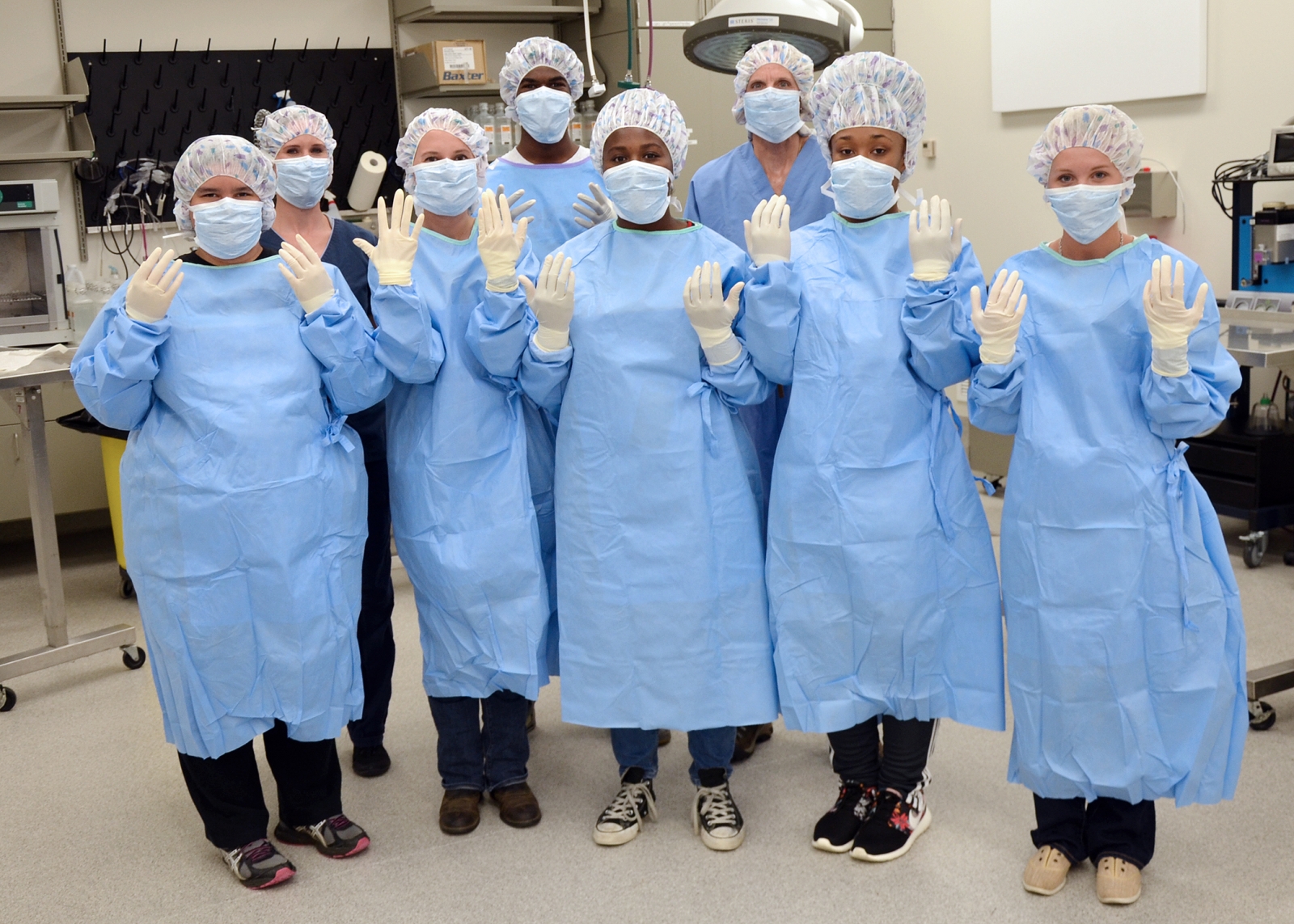 Virginia-Maryland College of Veterinary Medicine at Virginia Tech
Participants in the Veterinary Medicine Science Camp learn how veterinarians prepare for surgery in the surgical suite at the Veterinary Medicine Instruction Addition.
The camp included tours, lectures and hands-on experiences, including learning how to suture and place a catheter on models, scrubbing in and dressing for surgery, learning the anatomy of the heart, helping tube feed an injured snake, viewing the milking process at Virginia Tech's dairy, observing fracture radiographs, collecting and plating bacterial samples and viewing toxic plants during an outside tour of the school grounds.
In 2016, even more underrepresented students will have a chance to attend the camp, according to Jacque Pelzer, DVM, director of admissions and student services.
"We hope to grow the camp to extend this opportunity to more pre-veterinary students in Virginia, Maryland and beyond," Dr. Pelzer said. "This program will help recruit students to the veterinary profession who reflect the great diversity present in the communities that we serve."