The weather was perfect for a small town Christmas parade. Our three young kids were beyond excited about riding along Main Street, lined with people who would focus on them as they passed by. My job was to walk alongside the float making sure no child accidentally fell off during the procession.
You may have guessed what happened to make that story relevant to, "What do veterinarians do?" Several times, in the midst of bands playing and candy throwing, a client or an acquaintance grabbed my arm, pulled me to the side and asked for advice about things related to their animals.
Yes, it was a little distracting, but not enough to compare to the sense of identity it gave me. Those folks knew me, they trusted my opinion, and they respected the profession that I represented. They knew what I did.
We lived month-to-month financially in those days, but no amount of money could have yielded the same effect. It was one of those moments when you know on a deep level why you chose to spend a lifetime in veterinary medicine.
What People Think Vets Do
If asked the question, "What do vets do?" most people believe they know. Of course there's the quote, "They take care of animals." And many others could name a list of activities of what vets do on a day-to-day basis like:
Examine animals
Treat sick animals
Help animals stay healthy
Finally, there's a smaller group who'd go a little deeper and mention things like:
Perform surgeries
Make x-rays
Run blood tests
Prescribe medications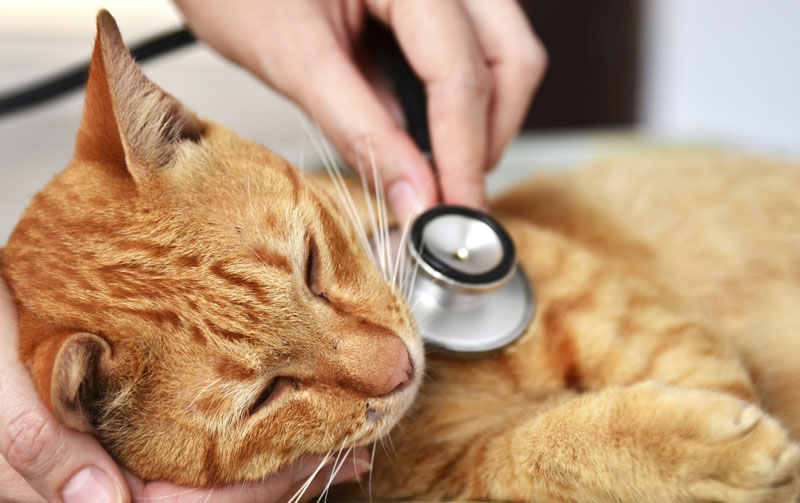 Jeng_Niamwhan/istock/thinkstock
A veterinary career might not be the most financially rewarding career, but caring for animals and teaching others how to do the same can be emotionally fulfilling.
What Veterinarians Think They Do
Metaphysical is a word most of us don't use much. In the simplest form, it means beyond the physical. This article is about what veterinarians do beyond physical activities that are obvious and easy to observe. Let's talk about why veterinarians do what they do. What are the more intangible aspects of our daily lives?
How many people understand vets on a deeper level? How many of our clients think about "why" we do what we do? And, of those who do think about our motivations, how many know the true answer?
For that matter, how often do we think about our true, deep-seated motivations for spending a lifetime as a veterinarian? Sure, our need for monetary compensation is involved just as it is for people in all walks of life. Rightfully so, we do spend a lot of time and effort trying to improve our financial returns for the work we do. But, it's obvious: There are endless career choices to reach financial success that are less stressful and demanding.
Here's a short list of intangible things that veterinarians do:
What Do Veterinarians Do: Build Relationships
Not only do we build relationships with clients and staff, but also with the animals they treat. Even if a client likes you and trusts your abilities, they may not stay with you if they perceive their pet does not like you, too.
In her article, "Veterinarian's Benefits and Characteristics," over at the Houston Chronicle, Aurelio Locsin says:
"Arguably the profession's most valuable benefit is also one of its most intangible: the chance to make a difference in the lives of animals and their owners."
In a commentary called "Six Barriers to Veterinary Career Success," in the Journal of Veterinary Medical Education (JVME) at the Association of American Veterinary Medical Colleges, Gary D. Burge, DVM states:
As veterinarians, we are in a healing profession but a people business. Providing superior customer service and building long-term client relationships is probably the single most important skill for practice and career success in a competitive marketplace, where clients are free to chose their veterinarian."
What Do Vets Do: Influence People
Many situations require veterinarians to influence pet owners to do things they really don't want to do. For instance, convincing a reluctant client to give insulin injections and monitor their diabetic pet. It takes more than a list of facts to give some people the courage to do those things.
Way back in 1948, William D. Daugherty wrote this about veterinarians in an Iowa State publication called, "Factors Determining Success In Practice:"
"If we are to be successful and render
our clients the best service possible, we
must influence them to follow our disease
control recommendations."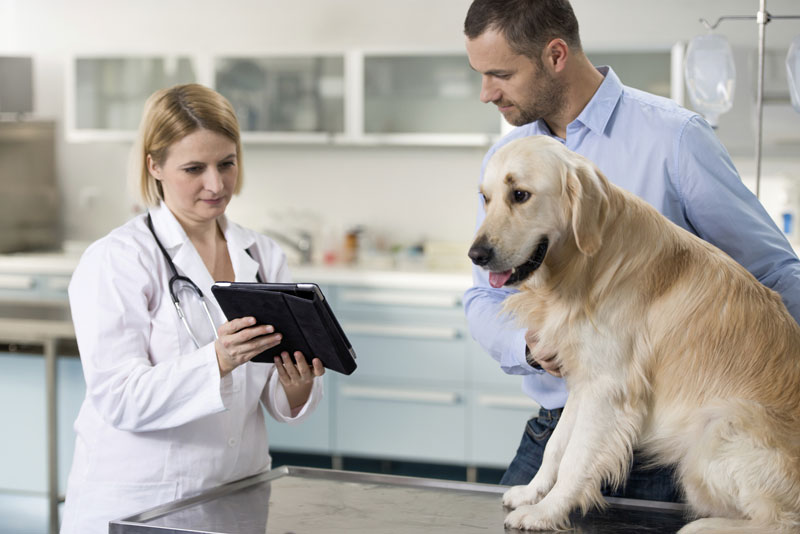 Tashi-Delek/Istock/Thinkstock
One of the most important jobs you have as a veterinarian is teaching your clients the best ways to take care of their pets
What Do Vets Do: Teach People How to Care for Animals
Proverbs 12:10 says, "The righteous care for the needs of their animals, but the kindest acts of the wicked are cruel." (NIV)
Veterinarians spend a lot of time teaching and encouraging people to do the right things the right way to meet their obligations of taking care of their animal(s).
Most veterinary hospitals at universities call themselves veterinary teaching hospitals. In reality, all veterinary hospitals could add that description to their name, because there is no single thing vets do more than teach clients. Everything from grooming to nutrition to surgical aftercare to proper use of topical flea treatments and on and on fill every hour of every day.
Successful veterinarians are good teachers. And, good teaching involves an intangible ability to convey understanding and motivation.
What Do Vets Do: Lead People Through the Euthanasia Decision and Process
Nothing else vets do stir emotions for everyone involved as much as the responsibility of euthanasia when it truly is the best option. Perhaps nothing else reveals intangible aspects more than leading a client through the decision and actual process of euthanasia. Yet, it is a situation that allows doctors a unique opportunity to express compassion and help pet owners deal with the trauma of losing a beloved pet.
Dr. Andy Roark points out another important point. Clients often comment that euthanasia must be the hardest part of our job. In an article for VetStreet.com titled, "How to Say Goodbye," he says:
"In my experience, the hardest part of being a veterinarian is telling owners that their beloved pet has a terminal illness and will soon be leaving this world. The emotions that pass across their faces, even if they have suspected the worst for some time, are heart-wrenching."
What Do Vets Do: Explain the Unexplainable
Veterinary medicine is a science, of course. And there are times when living organisms respond in unexpected ways. No medication or vaccine is effective 100 percent of the time. So, when a pet's response to a particular treatment is different to the response of 98 percent of the population, clients can become perplexed. Those situations require patience and empathy to explain details and dispel the pet owner's negative feelings.
A lot more could be added, so…
Don't be shy; tell us what you think.
How would you answer the question, "What do vets do?"
Take a minute and share your thoughts in the comments area below.