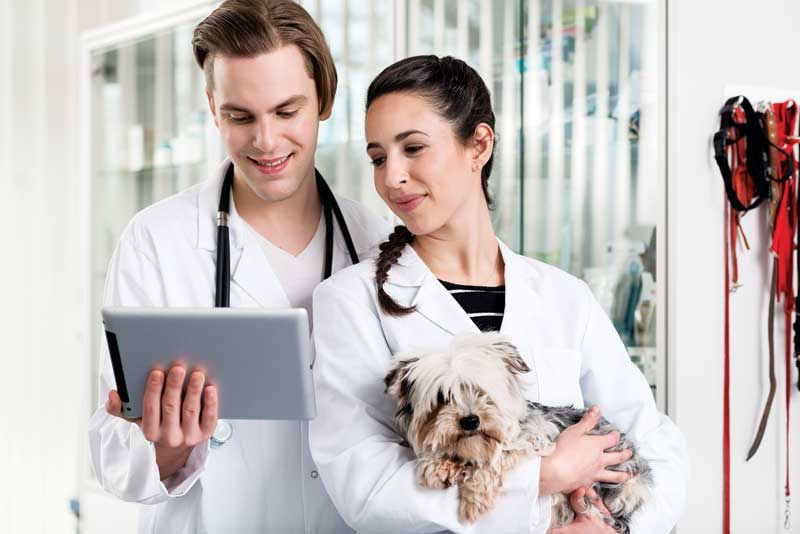 Five years ago (or so), cloud software debuted in the veterinary industry. Some clinics jumped at the opportunity to go serverless, enjoying the freedom of anytime, anywhere access to their practice data, automatic updates, and monthly payments, rather than up-front investments and lower hardware costs. Others took a wait-and-see attitude.
Over time, more and more practices saw the value of software as a service (SaaS), opting for the convenience and accessibility of the cloud versus their traditional server software, particularly if they hadn't kept up with updates. Today, cloud software in the veterinary industry is mainstream, with more than 50 cloud-based programs and applications on the market.
The next step in the evolution of cloud software is one that is used extensively in other industries, such as banking and retail. A quick scan of your smartphone reveals any number of apps used to access information, make purchases, and book anything under the sun. In the veterinary industry, mobile apps allow veterinarians and staff members to manage appointments from check-in to checkout from any device, whether smartphone, tablet, laptop, or desktop, creating flexibility and efficiency according to workflow preferences.
Mobile means apps
When we refer to mobile access, we are not just talking about accessing your cloud software from a laptop, workstation, smartphone, or tablet. Certainly that's a welcome benefit of cloud software today, but the user experience isn't always what it should be when transferring from a desktop computer to a mobile phone.
Instead, we're talking about creating mobile apps for phones and tablets that are downloaded to your device and designed to use your same login credentials as your cloud software. Because they are designed to work with a smartphone or tablet, mobile apps can provide improved performance and a better user experience than simply using the browser version of your software on your smartphone.
If you compare other industries such as banking, travel, and retail, software platforms and online services use this same concept. They offer a mobile app that lets the user complete most tasks as if they were on a computer; those tasks are then automatically synced with the software's browser version.
Mobile apps can help save time and create efficiency as you move from appointment to appointment for basic tasks, which include:
Booking an appointment for a client when you are away from the clinic, rather than asking the client to call the next day
Checking patients in using your smartphone when you're away from the front desk, allowing you to prevent bottlenecks. (This is also a great tactic when social distancing is necessary, such as during COVID-19.)
Updating the medical record and subjective, objective, assessment, and plan (SOAP) during the appointment, as well as prescribing medication if needed. Most mobile phones have built-in talk-to-text features that can be much faster than typing
Creating an invoice and accepting payment from a client while still in the exam room, again preventing bottlenecks at the front desk
Forward-booking the client's next appointment, before he or she leaves the exam room
Efficiency, time savings, flexibility, and freedom
The mobile app/cloud software combination is designed to give veterinary practices the most flexibility possible, allowing for maximum efficiency within different workflow preferences. If you want the freedom to move through your day or take field appointments with just your smartphone or tablet as your primary tool, mobile apps make it easy. If you prefer to move from workstation to workstation to complete tasks, the browser version of cloud software makes that possible.
Busy people require tools to help speed up processes. Veterinary professionals already use mobile apps to update social media feeds, manage their phone systems, and execute banking transactions for their practice. The idea of using their mobile devices in the same way to run their practices is in keeping with how they manage other areas of their lives.
Check with your software provider to determine if a robust mobile app version is available or will be coming soon. This kind of mobile flexibility gives you more options so you can get the most done in the shortest amount of time.
Karla King is the software product manager at Patterson Veterinary and is responsible for the development of NaVetor cloud practice management software. She has more than 20 years' experience in the veterinary software industry.