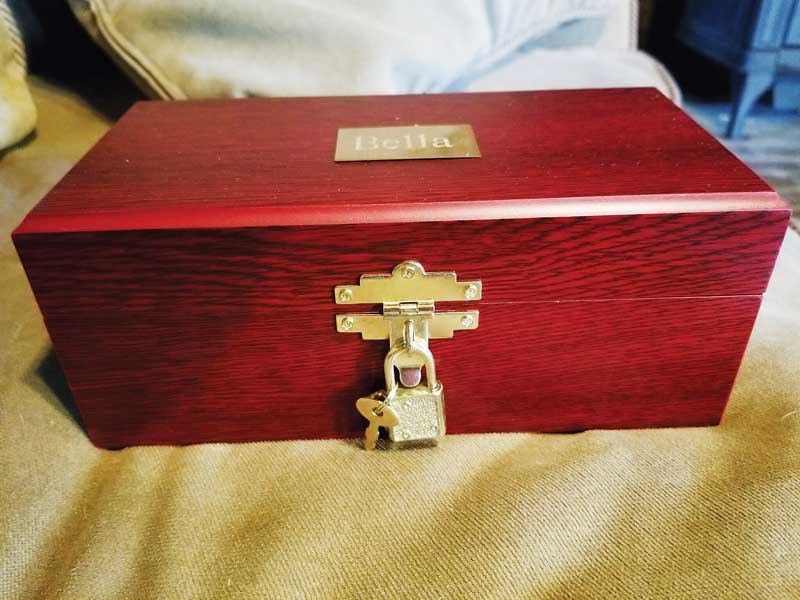 The bond between humans and pets is unique, deep-seated, and, in many respects, everlasting. There's an underlying expectation among pet owners that veterinarians understand this, a trust that the practice of choice will provide guidance and thoughtful care throughout the pet's lifetime … and upon the pet's death. How a veterinarian handles this end-of-life process can determine the client's future relationship with the practice.
"[A client's impression of a veterinary practice] tends to be on the most emotional and difficult time, and on the most recent times," said Michele Pich, MA, MS, veterinary grief counselor and instructor at Penn Vet Ryan Hospital at the University of Pennsylvania. "For this reason, making end-of-life decision-making a priority, and giving supporting options for memorialization and counseling, can make all of the difference in whether that owner returns to that practice or veterinarian."
Memorialization and compassionate care are the two most impactful ways veterinarians can help bind clients to the practice, according to Stephanie Foster, practice manager at Kings Veterinary Hospital in Loveland, Ohio.
"There is a difference between being caring during their grief and helping them through their grief," Foster said. "Caring for people doesn't stop with the heartbeat of the patient. It carries on into the coming weeks and years."
Honoring pets
Helping clients memorialize their pet is one of the best ways to express support and empathy for bereaved clients, according to the 2016 AAHA/IAAHPC End-of-Life Care Guidelines for Dogs and Cats, an implementation toolkit put out by the American Animal Hospital Association and the International Association for Animal Hospice and Palliative Care.
Memorialization of a pet can be something tangible—a paw print, a charm containing the pet's ashes, a locket of fur—or some form of recognition—a donation to a veterinary school in the pet's name, a personalized condolence card, or planting a tree in the pet's honor.
Kings Veterinary Hospital gives clients a clay paw impression that can be decorated then baked as well as a sympathy card. The hospital also donates $5 to each of the two local humane associations in the name of the pet.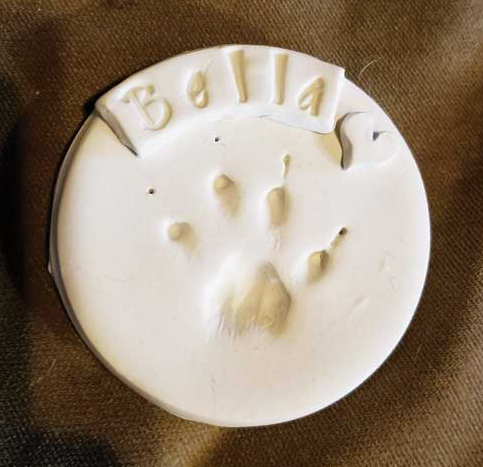 Offering a diverse array of memorialization products and services is important, according to Katina Stewart, DVM, of Martensville Veterinary Hospital in Martensville, Saskatchewan, Canada.
"Options should include something for different budgets, and different comfort levels with remains," Dr. Stewart said. "For example, we offer different types of cremation, as well as resources about different urns and jewelry incorporating remains. But we also offer items that do not include remains."
Memorialization options can be helpful in validating the feelings of grief and loss that pet owners experience, according to Pich.
"[Having a memento] can serve as a powerful reminder that their lost loved one leaves a legacy with them and that even after the loss, the love and memories remain," Pich said. "It is a way of feeling connected to an animal companion that is no longer with them."
Even with the best intentions, however, Pich recommends asking clients if they would like any form of memorialization instead of assuming they do.
"Some [clients] might find it more painful than helpful to have a reminder of their loss," Pich said.
Grief services
The death of a loved one—human and/or pet—can spark various emotions, including loneliness, guilt, confusion, and even anger. Clients may benefit from some kind of support group to help them through the grieving process.
A staff member from Martensville Veterinary Hospital calls clients two days after an unexpected death to help them through the loss and to provide them with any resources they might need, such as letting them know about their own monthly support group.
"It's amazing to see clients help support each other through the grieving process and form bonds that extend beyond the clinic," Stewart said.
Pets play such an important role for many people, and because of that, the death of a pet can have a profound effect on the owner, said Donna Shugart Bethune, director of public relations for the International Association of Pet Cemeteries and Crematories.
"For many pet parents, it's the same process of grief that they would go through with a human family member," Shugart Bethune said. "Sometimes, it's more difficult. There's an unconditional love. … There's no other bond quite like it."
As grief doesn't have a timeline, veterinarians and staff will need to exercise patience.
"Pet owners are often looking for answers about what caused their pet's death and reassurance that they made the right choice—if there was a choice—regarding treatment and/or euthanasia," Pich said. "Owners may call the vet after the loss—days, weeks, or even months—later inquiring about specifics of their pet's case. … Much of the day of the loss can be a blur and emotionally exhausting. Sometimes clients need a reminder that they did the best they could for their pet, and that whatever they did or did not do was in their pet's best interest."
Veterinarians and staff have a huge and unique responsibility when taking on end-of-life care, Foster said.
"No effort that we make in this area is wasted," she said. "We have clients who have been coming to us for several generations of pets. We believe a large part of that is being 'good at death.'"
"Good at death" may sound like an odd phrase, Foster added, but end-of-life decisions are hard, emotional times, and clients need support from staff in those moments.
LITTLE DETAILS, BIG IMPACT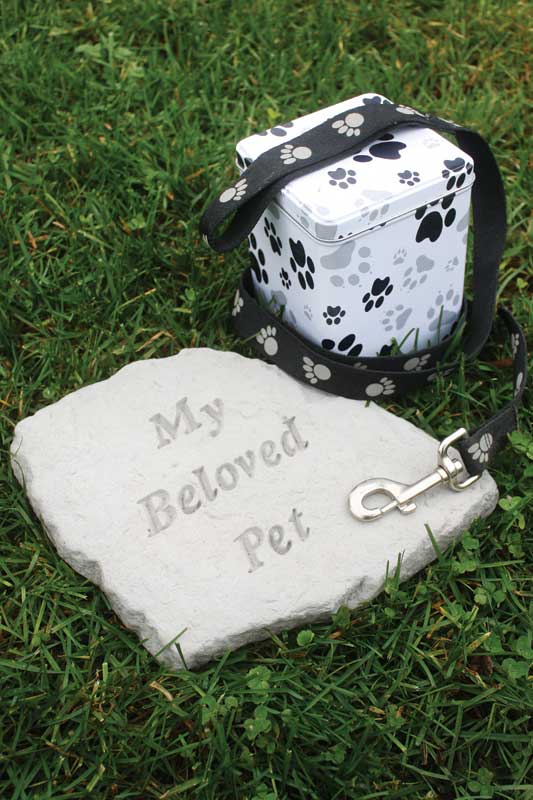 Kings Veterinary Hospital in Loveland, Ohio, receives hundreds of cards from clients thanking them for the compassion the staff has showed during the end-of-life process, according to Stephanie Foster, the hospital's practice manager. A simple donation in the pet's name to some kind of animal group and/or a clay paw can really make a difference in the practice-client bond.
"Those little touches make such a difference in the experience for the client," Foster said. "We had a family bring their 19-year-old dog in for a quality-of-life conversation. In the end, they opted to euthanize her, as she was showing some significant behavior changes due to dementia.
"The two teenage children and their father gathered around to say goodbye. When we presented them with the clay paw impression, they were so touched. They asked if we could make one for each of the children so as they headed out of the home into their adult lives, they would each have something to remember the dog that they had known for so long."
Memorialization helps acknowledge the important role a pet had in a client's life, according to Donna Shugart Bethune, director of public relations for the International Association of Pet Cemeteries and Crematories. It also helps clients work through their grief, she added.
"Grief is a process. It's a journey you go on," Shugart Bethune said. "Having that keepsake helps you through that process and gives comfort."
The members of the International Association of Pet Cemeteries and Crematories established National Pet Memorial Day more than 40 years ago to recognize the important role that pets play in people's lives. The observance is celebrated on the second Sunday of September each year. Veterinary practices can use this day as an additional time to honor those patients who have passed on.
WHAT CAN YOU DO TO MEMORIALIZE A CLIENT'S PET?
Donate to a charity, veterinary school, or animal welfare organization in the pet's name.
Conduct an annual memorial service for all deceased pets.
Give the client a memorial item, such as a paw print, fur, or nose print.
Send a personalized condolence card.
Write a letter to the pet.
Write a poem about the pet.
Plant a memorial tree or provide the client with seeds to plant in the pet's honor.
Obtain a professional pet portrait.
Create a photo album or journal about the pet.
Create jewelry or charm containing the pet's ashes.