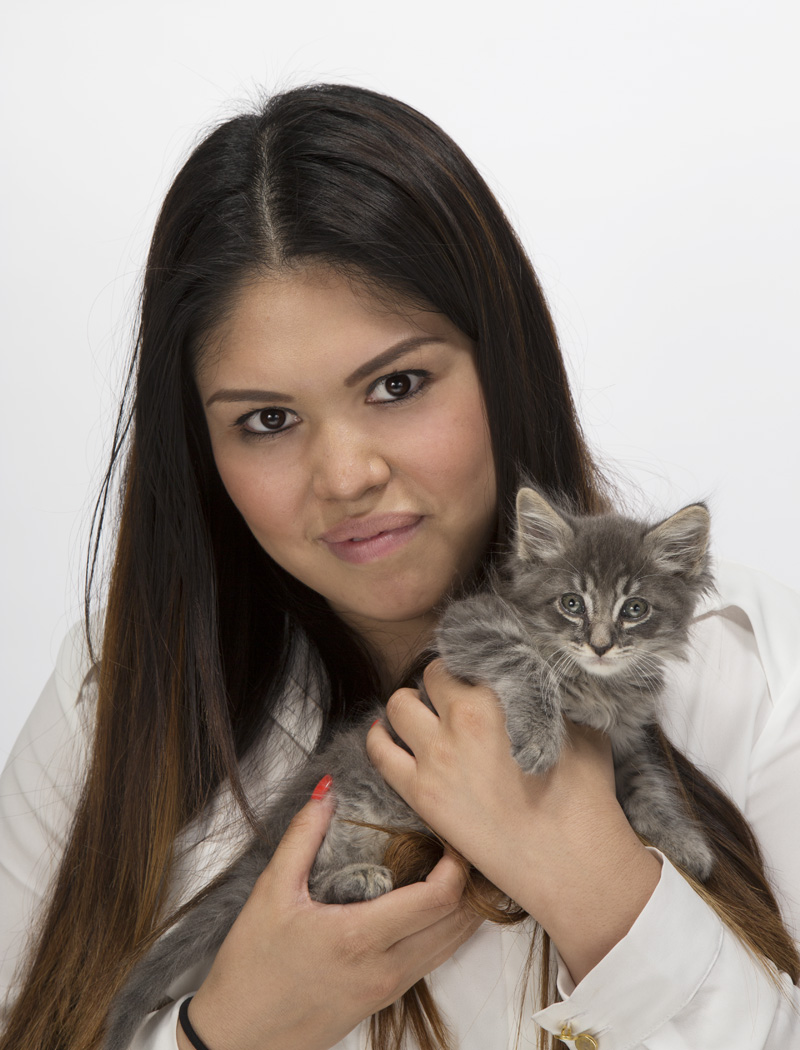 Gina Cioli/I-5 Studio
Follow Veterinary Practice News on Twitter at @vetpetnews.
The Winn Feline Foundation has announced recipients of nine feline health research grants. The grant money, totaling $173,121.56, goes to researches in the fields of pre-anesthesia sedation, genetic variabilities in cats with feline calcivirus, hypertrophic cardiomyopathy and more.
Winn's Grant Review Committee considered 50 proposals and selected the top nine by consensus based on criteria such as quality of the science, impact of results and available funding.
Medical research grants went to the following principal investigators:
• John S. Parker; Baker Institute, Cornell University; $22,500. Identifying a genetic variability in cats associated with resistance or susceptibility to feline calcivirus.
• Bruno Pypendop; University of California-Davis; $17,083. Evaluating the cardiovascular effects of a potential new drug, MK-476, in combination with dexmedetomidine for sedation or pre-anesthesia.
• Bria Fund Study: Gary Whittaker, Cornell University; $24,851. Characterizing how FIP virus binds and enters cells.
• Ricky Fund Study: Jijun Hao; Wester University of Health Sciences, CVM; $24,800. Using induced stem cells in a dish as a means to understanding hypertrophic cardiomyopathy.
• Jody L. Gookin; North Carolina State University; $22,011. E.coli, a gastrointestinal infection — looking at a cause of death in kittens and determining whether probiotics offer a protective effect.
• Lars Eckmann, Yikiko Miyamoto; University of California-San Diego; $15,000. Developing new drugs for the treatment of feline Tritrichomonas foetus infection.
• Jessica M. Quimby, Colorado State University; Allyson Berent, Animal Medical Center, New York City; $24,777. Continued study into the use of stem cells for the treatment of chronic kidney disease in cats.
• Rebecca George and Annette Smith; Auburn University; $5,505. Analysis for three receptors in oral squamous cell cancer tissue biopsies — hope for a future treatment.
• Boaz Arzi, Dori L. Borjesson, Frank J.M. Verstraete; University of California-Davis; $16,594.56. Exploring the use of a fat-derived stem cell treatment for Syncytial Foamy Virus-Positive cats with severe inflammation of the mouth and gums.
Need more cat health news to stay in-the-know? Read these:
Cats and FIC: Discover the Signs and Some Solutions
Top 10 Vet Visit Reasons for Dogs and Cats
Moist Food, Environmental Enrichment Can Fight FIC in Your Cat Patients
Interpret the Signs of FLUTD in Feline Patients
Want more Veterinary Practice News? Go here.