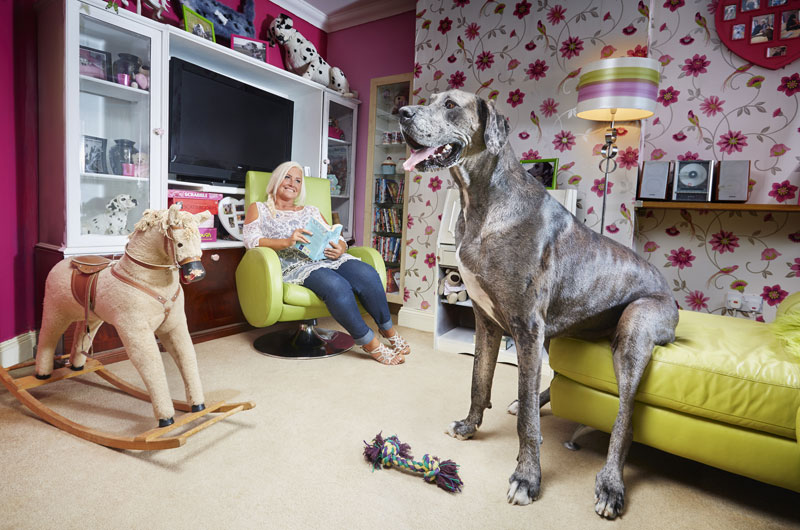 The animal community is mourning a massive loss with the passing of Freddy, the world's tallest male dog, at the age of eight.
The Great Dane measured 3 feet, 4 inches (103.5 cm) from foot to withers. When standing on his hind legs, he was 7 feet, 5.5 inches (226 cm)—nearly five inches taller than basketball legend Shaquille O'Neal.
Freddy, who first achieved the Guinness World Record in 2016, is mourned by his owner, Claire Stoneman, of Essex, England.
"He was not just the tallest dog but the dog with the most love and the biggest heart," Stoneman says. "A total soppy bugger who was hand fed.
"He was my life—my reason, my joy, my annoyance, my happiness, and my ultimate sadness. He was my heart Dane. My one in a million and loved by the entire world."
"Freddy was such a gentle giant, and it was always a pleasure to see him bounding towards you," adds Guinness World Records editor-in-chief, Craig Glenday. "Measuring this mountain of a dog was an unforgettable—if challenging!—experience, and I'll always treasure the couple of occasions I got to share a sofa with him—there was just about enough room for the two of us!"
For more, click here.