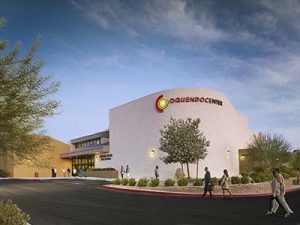 For veterinary technicians who are looking for more ways to increase their knowledge, sharpen their skills, and experience unparalleled networking to collaborate and collect new ideas, WVC Annual Veterinary Conference has announced a second veterinary technician symposium for 2018.
The sold-out June 25-27 symposium, "Behavior, Anesthesia, Ultrasound," sponsored by Banfield Pet Hospital, the National Association of Veterinary Technicians in America (NAVTA), Pathway Vet Alliance, and Fuji Sonosite, precipitated the need for an additional session.
The next symposium, "Surgery, Pain Management, and Rehabilitation" sponsored by Banfield Pet Hospital, NAVTA, and Pathway Vet Alliance, is set for Aug. 6-8.
Each event offers 24 hours of continuing education credits through stand-alone, hands-on sessions specifically designed for veterinary technicians.
The symposia are led by fellow veterinary technicians and leaders in the field. These expert-led sessions share innovative instructional approaches and technology-present, skill-based training in critical practice areas, according to WVC. Participants work in small groups and rotate through active learning stations in order to benefit from authority-centered lectures and cooperative, small-group interaction. Hands-on labs round out the curriculum as individuals work with state-of-the-art equipment under the guidance of veteran instructors and knowledgeable equipment representatives.
The symposia take place at the 70,000-square-foot Oquendo Center in Las Vegas, a facility that caters to various veterinary training and education sessions, including hands-on labs, lectures, and professional and career development workshops.
"Participants get hands-on training from experts and are able to practice new skills under direct supervision," said Anthony Pease, DVM, MS, DACVR, chief veterinary medical officer at WVC. "In this highly collaborative environment, technicians share their experiences, instructors share best practices, and everyone is able to learn in a collegial environment with extensive face-to-face time. These events help us foster a community of highly-trained professionals that will return to their practices ready to improve patient care."
For more information and to register for the August symposium, visit wvc.org/vts-aug.