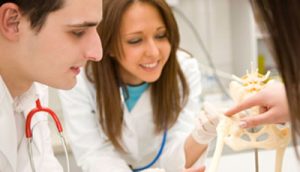 Zoetis Inc. and the Association of American Veterinary Medical Colleges are partnering again to provide scholarships to second- and third-year veterinary students in the U.S. and the Caribbean.
Recipients of the 2018 Zoetis Veterinary Student Scholarship Award will receive $2,000 for the upcoming 2018-2019 school year. Interested students can apply at VETVANCE, a free online resource for veterinary students and recent graduates. The application period is from now through Nov. 30.
Eligibility criteria
Awards are given based on academic excellence, financial need, diversity, sustainability, leadership, and career interest. Scholarships will be awarded to students in all areas of professional interest, including food animal medicine, small animal clinical medicine, research, government services, public health, and organized veterinary medicine.
The award is part of the Zoetis Commitment to Veterinarians, a platform the company created to support leadership and diversity among future veterinarians, and to help offset the significant costs associated with a veterinary education.
Winners will be announced at the 2018 Student American Veterinary Medical Association Symposium.
To date, Zoetis' program has awarded nearly $6 million in scholarships to more than 2,700 students.
To learn more about the award or to apply for a scholarship, register at VETVANCE.com or visit vetvance.com/opportunities.