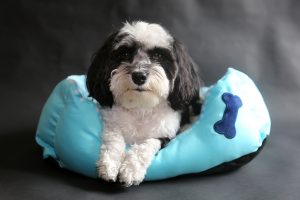 An assay agreement between two companies has been made to identify and enumerate circulating tumor cells (CTCs) from canine cancers.
IncellDx, a single-cell cancer diagnostics company, has partnered with pharmaceutical firm Zomedica to incorporate biomarkers from the firm's canine cancer research programs with its BioINK reagents and novel cell cycle capabilities on CTCs.
IncellDx's BioINK is a pre-optimized kit intended to identify, enumerate, and quantify the important tumor therapeutic target PD-L1 on circulating tumor cells.
"We are excited to collaborate with Zomedica on this important veterinary diagnostic that could inform and enhance our understanding of human cancer and early detection in blood," said Bruce K. Patterson, MD, founder and chief executive officer of IncellDx.
"Our BioINK platform preserves antigen and nucleic acid biomarkers while allowing simultaneous cell cycle assessment on single cells captured using the Celsee Genesis microfluidic instrument."
The Celsee Genesis system was designed to provide a robust, scalable, and flexible way for scientists to analyze and interpret cellular behavior and collect critical, previously undetectable cell-based information.
In 2017, Zomedica entered into a license and supply agreement with Celsee to develop and market the Genesis liquid biopsy platform for use by veterinarians as a cancer diagnostic.
"We are energized to join forces with some of the brightest minds in the liquid biopsy market from IncellDx and Celsee to fight cancer, a disease that is difficult and taxing for both animals and humans," said Stephanie Morley, DVM, chief operating officer and vice president of product development at Zomedica.
"This interdisciplinary animal and human health collaboration, or 'One Health' approach, is critical to achieving optimal outcomes to diagnose and treat cancer more effectively."