Suggested Veterinary Products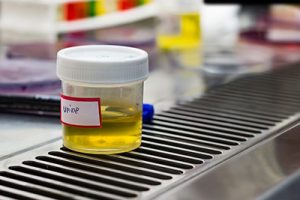 Zomedica Pharmaceuticals Corp., a veterinary diagnostic and pharmaceutical company, has partnered with Seraph Biosciences Inc., a human biomedical device company, to develop and market point-of-care pathogen diagnostic technology for urine and fecal sampling.
Leveraging Raman spectroscopy principles, the ZM-020 will feature minimal sample preparation time and deliver fast, in-clinic results and enhanced workflow, according to Zomedica. The instrument will provide real-time, reagentless, and fully automated identification of pathogens and disease indicators, building upon a laser-based spectroscopy technique to identify biological and biochemical signatures in complex biological samples.
Marketing and sales are expected to begin in 2019, with an initial focus on canines and expanding into feline applications post-launch.
"We believe that ZM-020 will enable us to make a significant improvement to the diagnostic
workflow of the veterinary clinic," said Stephanie Morley, DVM, chief operating officer and vice president of product development for Ann Arbor, Mich.-based Zomedica. "If we are successful in our development efforts, we believe that the ability to screen for a wide variety of pathogens with a single diagnostic instrument, beginning with urine and fecal samples, will be a game changer for the modern veterinary clinical team."