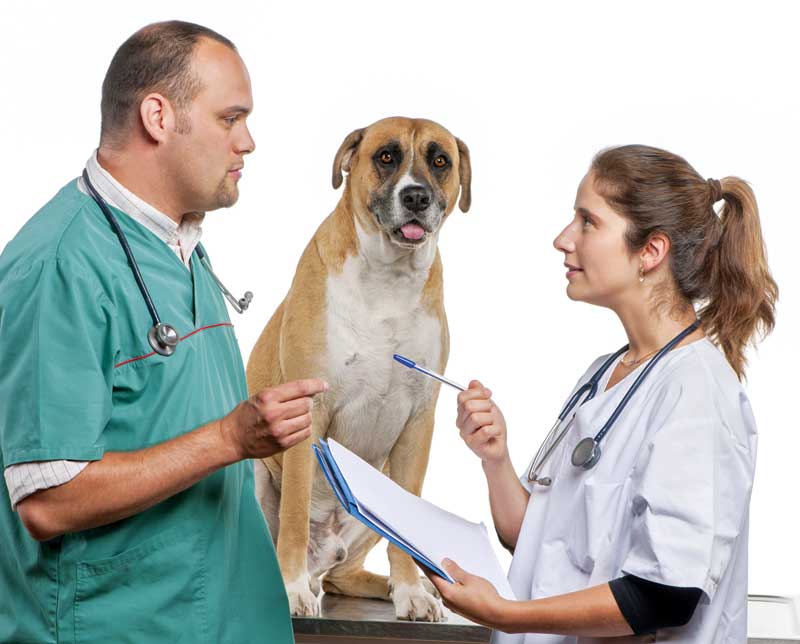 COVID-19 clearly has multiple negative consequences that are still difficult to comprehend. Rather than lamenting the situation, though, there is an abundance of tasks you can do when business slows down.
After all, what's the most common complaint of high achievers? "I don't have enough time!" So take advantage of the situation. Besides that, if your goal is to keep your team on payroll, the suggestions below will keep them busy, while significantly shortening your to-do list.
Business
1)    Review your inventory management system or create one if you haven't already. Which duplicate products can be eliminated?
2)    Audit your insurance portfolio with your agent or broker. Do you have enough coverage? Do you have the right type? Should you consider business interruption coverage (well… for the next crisis)?
3)    Negotiate or refinance your loans (residential mortgage, practice mortgage, equipment loan, construction loan, personal debt, student loan) while interest rates are low. Don't only focus on the interest rate! Make sure you understand when you will break even to ensure refinancing makes sense.
4)   If needed, apply for an SBA Economic Injury and Disaster Loan.
5)    Work on your taxes. Just because the deadline has been extended to July 15 doesn't mean you should wait (yet again) for the last minute.
6)    And speaking of taxes, still try to pay your quarterly installments in spite of the extension.
7)    Meet (virtually, of course) with your CPA and go over your key performance indicators (KPIs).
8)    If you're not familiar with KPIs, take advantage of your newfound time to learn all about them. Understand how your practice compares with industry benchmarks.
9)    Review your top projects for the year. Do they still make sense? Should the list be updated?
10)  Is your digital information safe? Is your antivirus software (no pun intended) up to date? Should you add a firewall? Should you consider a virtual private network (VPN)?
11)  Should you freshen up your website?
12)  Is your internal marketing strategy up to date?
13)  Is your external marketing strategy up to speed?
14)  Accounting: tighten your checks and balances. Crises increase the risk of embezzlement.
15)  Revise your fee schedule.
16)  Design a wellness program.
17)  Read a book or online resource about communication.
18)  Learn about emotional intelligence.
19)  Start a blog.
20)  Start a practice newsletter.
21)  Refine your brand.
22)  Create canned estimates for routine procedures.
23)  Write 10 blogs for your website. OK… maybe start with one!
24)  Create an angel fund for pets in need.
25)  Negotiate your merchant service fees.
26)  Audit 10 medical records and discuss ways to improve them with your doctors.
27)  Conduct employee performance reviews.
28)  Become a Fear Free certified practice.
Human resources
29)  Do you have the right people in the right seats?
30)  Do you have the skills you need on your team? Do you need to hire another person?
31)  Update your onboarding process.
32)  Make sure your leadership team members know what their top goals are for the year.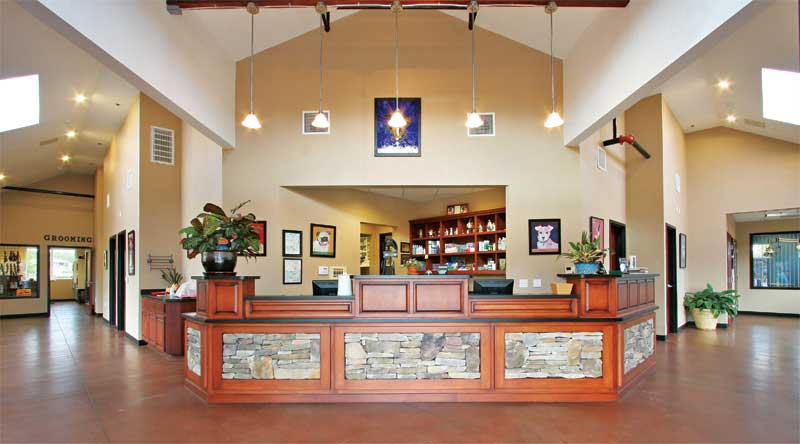 33)  Learn a new skill.
34)  Read a management book as a group.
35)  Update your policy for safe (and polite) email use.
36)  Update your policy for social media posts.
37)  Update your policy for personal phone use.
38)  Update your policy for internet safety.
39)  Ask your retirement plan manager to educate your team.
40)  Update your employee manual.
41)  Update your operations manual.
42)  Give a facelift to the landscape around the clinic.
Reception
43)  Improve telephone skills.
44)  Improve customer service skills.
45)  Review internal and external parasite prevention.
46)  Review vaccination protocols.
47)  Review various pet food recommendations.
48)  Practice answering the most common client questions.
49)  Paint and spruce up the waiting room, exam rooms, and hallways.
50)  Cross-train with the nurses.
51)  Consider creating dog and cat areas in the waiting room.
52)  Fine-tune your callback system.
53)  Revamp your reminder system. Ask your clients what they prefer, rather than using random options they may dislike.
Nurses
54)  Paint the treatment room and operating room.
55)  Learn about low-stress handling.
56)  Cross-train with the receptionists.
57)  Review X-ray safety.
58)  Learn about pet food.
59)  Improve blood smear skills.
60)  Revamp the ordering system.
61)  Scrub exam rooms and the OR from top to bottom.
62)  Learn about internal and external parasite control.
63)  Review Occupational Safety and Health Administration (OSHA) compliance.
64)  Reorganize drawers and cabinets to improve efficiency.
65)  Review anesthesia monitoring and problem-solving.
66)  Review vaccination protocols.
67)  Go through individually wrapped instruments and re-sterilize expired items.
68)  Create puppy and kitten packs.
69)  Update the crash cart. Check expiration dates.
70)  Determine how to improve client communication.
71)  Design a pet insurance campaign.
72)  Update your training manual and protocols.
73)  Become Fear Free certified.
74)  Clean the entire clinic room by room, cabinet by cabinet, shelf by shelf, drawer by drawer.
75)  Clean under the X-ray machine.
76)  Clean air conditioning vents.
77)  Review the CPR protocol.
78)  Clean clippers and clipper blades.
79)  Take an objective look at your practice—declutter room by room.
Veterinarians
86)  Tidy up your desk.
87)  Give your office a thorough cleaning.
88)  Read (un)opened veterinary journals.
89)  Take an online course.
90)  Learn a new skill.
91)  Solve a problem, a pain point, a road block.
92)  Learn about effective delegation.
93)  Design or revise an animal health-care program (e.g. weight loss). Ask for your team's input.
94)  Create an educational presentation for clients about a specific topic (e.g. dentistry).
95)  Create a journal club with colleagues.
96)  Set up a doctors' meeting.
97)  Organize your digital files and folders.
98)  Review your client handouts and create new ones.
99)  Tidy up your desktop.
100)  Review your anesthesia protocols.
101)  Review your clinic's pain-management protocols.
By taking advantage of the extra time you may have on your hands right now, your practice and your team can come out of the COVID-19 crisis much stronger.

Phil Zeltzman, DVM, DACVS, CVJ, Fear Free Certified, is a board-certified veterinary surgeon and serial entrepreneur whose traveling surgery practice takes him all over Eastern Pennsylvania and Western New Jersey. You can visit his website at DrPhilZeltzman.com. He also is cofounder of Veterinary Financial Summit, an online community and conference dedicated to personal and practice finance (vetfinancialsummit.com).