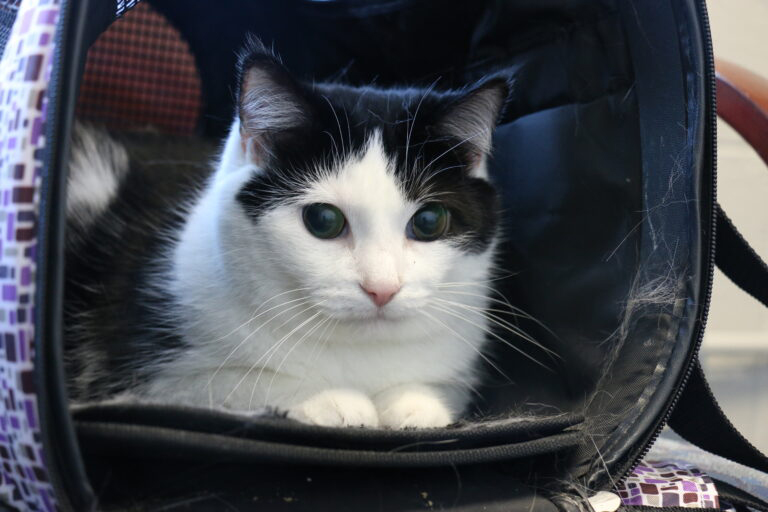 Pets residing in one of America's "veterinary deserts" are set to have improved access to care, thanks to an industry donation.
The Wisconsin Companion Animal Resources, Education, and Social Services (WisCARES) has received two grants totaling $135,000 from PetSmart Charities. The funding will support the program's continued mission of providing low-cost veterinary care to pet owners experiencing homelessness and financial difficulty in South Madison, Wisc.
"By creating better access to veterinary medical care, we are keeping pets and families together, so they don't have to surrender or euthanize their animals for otherwise treatable things," says WisCARES' cofounder, Ruthanne Chun, DVM, DACVIM (oncology), a clinical professor of oncology at the University of Wisconsin-Madison (UW-Madison) School of Veterinary Medicine.
Founded in 2014, WisCARES is located in a "veterinary desert" (i.e. a neighborhood without clinics and pet care resources). The program, which is a collaboration of the UW-Madison schools of veterinary medicine, social work, and pharmacy, offers subsidized veterinary care, access to social workers, and a pantry of pet food and supplies, courtesy of donations.
The PetSmart funding includes a $10,000 grant to help cover WisCARES' operational expenses, along with a $125,000 grant in support of its Keeping Friends and Families Together Program, which aims to keep families with their pets through pet housing resources and access to proper veterinary care.
Amidst the pandemic, WisCARES saw an influx of patients, with loads increasing by 70 percent from 2019 to 2020, UW-Madison reports.
"It's a constant balancing act," Dr. Chun says. "Like every other veterinary clinic, demand increased, and it's not like we could automatically see that increased demand. So many people and animals need help, and we can't help all of them."
Fortunately, the clinic has been fully staffed since this past spring, UW-Madison reports, with the team expanding to include two full-time veterinarians, two veterinary technicians, a social worker, two reception and support staff, and several veterinary assistants.
Additionally, fourth-year veterinary students from UW-Madison complete a clinical rotation at WisCARES alongside students from the schools of pharmacy and social work.
"That's a big piece of what we call interprofessional education, where students of two or more health professions learn together at the same time," Chun says.