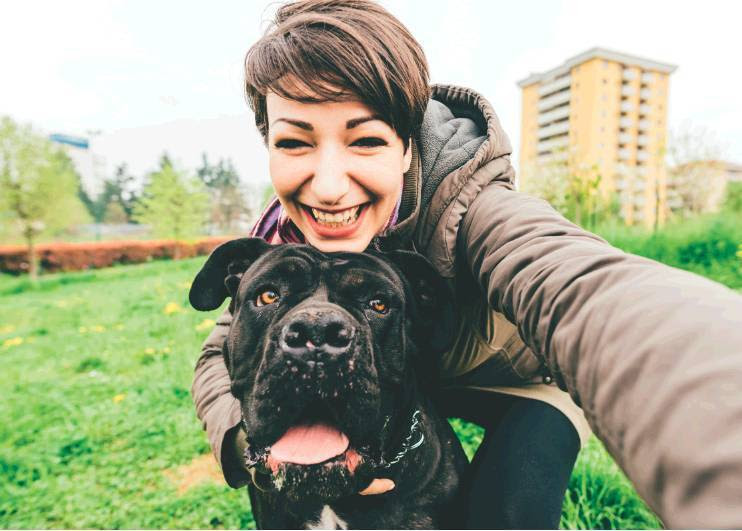 Marketing can be an expensive venture for any veterinary practice, especially if you're receiving fewer responses to the same promotional strategies. For hospital owners and managers trying to increase foot traffic without drastically increasing the marketing spend, here are several ways to do it.
1. Email Marketing
If you are not collecting your clients' email addresses at registration or when you update contact information, you're missing a golden opportunity to reach pet owners quickly, efficiently and inexpensively.
The largest group of U.S. pet owners is made up of millennials, as reported by the research firm GfK. Millennials—ages 18 to 34—"interact with their smartphone more than anything or anyone else," according to a survey conducted by Bank of America.
This means if you want to get in front of millennials, you need to do it through their phones. According to an Adobe study, millennials check their email more than any other age group.
MailChimp is an easy and free service to start with. Several website plug-ins connect email sign-up forms with your MailChimp account. When people contact you through your website or become patients, request their email addresses. You can send appointment reminders and email them once or twice a month with information about specials, pet health tips and clinic events.
2. Social Media
Utilizing social media is an absolute must in today's world, even if you limit it to Facebook. The key to social media success is consistency, so develop a plan and stick to it.
Setting up a Facebook page for your veterinary clinic is easy and fast, and tools like Hootsuite can help you manage the postings. If you don't have the time, designate one or two team managers and meet regularly to discuss content ideas, promotional strategies and how to respond in case of emergencies or negative reviews.
Keep this in mind: Your fans on social media don't want to be sold to 24/7, so ensure that you post a variety of content, such as behind-the-scenes looks, pet photos and pet care advice. If you're feeling a little adventurous, spend some advertising dollars on specific posts or to promote your page every month.
3. Reward Existing Clients
Keep your clients coming back through an incentivizing rewards program. Mobile apps such as Belly and FiveStars can help facilitate this. You can customize reward levels and incentives, and app users can manage their accounts and check on their next reward.
Note that your clients won't know about a rewards program unless you market it to them, nor will they want to participate if the incentives seem too hard to reach or not valuable enough.
4. Referral Program
Word-of-mouth marketing is great for a business. You can help drive its success by incentivizing those who share the word. You can encourage clients to share their experience by visiting your website's "Refer" page. For every friend they send your way, clients can earn points, discounts or dollars to be used in your clinic.
You also can utilize business cards. Clients sign the back of your business card, and when their friend checks in at the first appointment and turns in the card, the client—and maybe the friend, too—receives an incentive.
Whichever way you choose to implement a referral program, keep it consistent and ongoing to generate maximum results.
5. Upselling
You have a strong base of clients who visit often, whether for regular check-ups, vaccinations or dental care. When was the last time you tried to upsell them on a service?
For those who come in once or twice a year for vaccinations and nothing else, have you talked to them about a routine dental exam for their pet? At checkout, is your front desk staff sharing the newest promotions on pet toys and treats? The opportunities to upsell pet owners are wide open. You just have to know where to look.
6. Cross-Promotions
Partnering with businesses that compliment your own is an easy way to improve marketing. For example, does your clinic offer grooming services or longterm boarding? If not, consider teaming with a nearby groomer or kennel to cross-promote one another to clients.
These businesses have a loyal base of pet owners, just like you do. It's a win-win for everyone involved.
7. Refresh Your Website
When was the last time you gave your website a facelift? If it's been years, now is the time to spruce things up. A stale, outdated, poorly managed website doesn't attract visitors; in fact, it's possibly pushing them away.
If a complete overhaul isn't in the budget, consider cosmetic changes. Ensure that your content is still up to date, such as your list of services, prices and contact information. Update photos, backgrounds and language throughout the site. Restructure content to look or read better, and pay special attention to search engine optimization (SEO).
Also, consider adding a team member page or blog. Several low-cost and no-cost options are available to refresh a website and keep it looking well-maintained and enticing.
---
Stephanie Duncan is the communications coordinator at the Veterinary Hospitals Association of South St. Paul, Minn.
Originally published in the January 2017  issue of Veterinary Practice News. Did you enjoy this article? Then subscribe today!