Quality of Life Scale
November 30, 2009
Sponsored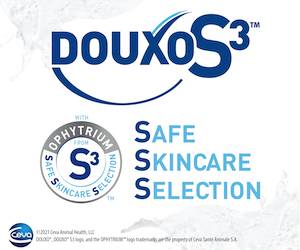 Catch the skincare safety wave with DOUXO® S3
DOUXO® S3 was developed by veterinary dermatology experts to be safe and effective.
Suggested Veterinary Products
Companion Animal Health is now the exclusive distributor of the H2O for Fitness' Oasis Underwater Treadmill, which provides rehabilitation, fitness training, and weight control through...
Entyce from Aratana Therapeutics Inc. is now commercially available to US veterinarians. Entyce (capromorelin oral solution) stimulates appetite by mimicking the effect of the hunger hormone...