When a pet has a health issue, a trip to your regular veterinarian is in order. But sometimes, as in human medicine, that might just be step one in the treatment of more complex medical conditions. As in human medicine, a general practitioner who suspects a patient may be suffering from something more than the run-of-the-mill illness or chronic condition may call in a veterinary specialist to help.
According to the American Veterinary Medical Association (AVMA), 11,000 veterinarians in the United States have been recognized as specialists in 40 distinct areas of veterinary medicine. Those 40 areas are grouped into 22 specialty organizations based on subject area, each with their own set of requirements that a veterinarian must complete to specialize in a given area or to become "board-certified."
Basically, according to the AVMA, a veterinary specialist is:
"… is a veterinarian who has completed additional training in a specific area of veterinary medicine and has passed an examination that evaluates their knowledge and skills in that specialty area."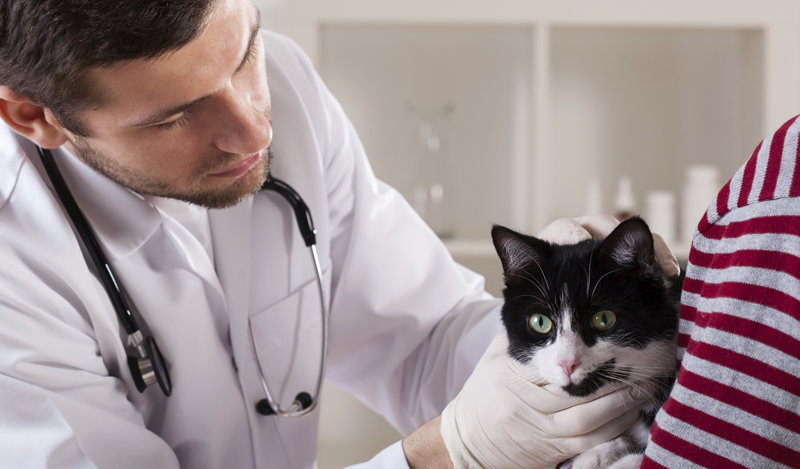 KatarzynaBialasiewicz/istock/Thinkstock
Veterinary specialists require additional education and training.
How to Become a Veterinary Specialist
In addition to four years of veterinary school, a candidate for board certification will have had several years of advanced training or hands-on experience in the subject area they are interested in. Generally speaking, most specialty organizations require veterinarians to spend one year in an internship practicing in their area of interest, and to complete a residency training program for two to three years. Some may require additional recorded time practicing in related subject areas to the specialty of choice. In some cases, hands-on experience after graduation can sub for a yearlong internship.
The timeframes on some of these requirements are nothing to sneeze at — to become board-certified in veterinary surgery, a veterinarian needs to complete 80 hours of training each with an anesthesiologist, radiologist, pathologist, and internal medicine specialist in addition to his or her training in surgery itself.
Somewhere along the way, the veterinarian will also be required to sit for an examination created by the organization in their subject area. The tests may be written, verbal, practical or some combination of the three, and can take up to three days to complete.
At the end of the process, a veterinarian who has passed their boards is known as a 'diplomate' in the organization.
(A point of clarity—this will often be listed as "Diplomate in the American College of Veterinary Surgeons," which leads to the misconception that the ACVS is a physical post-secondary educational facility. In actuality, all the organizations for veterinary specialties include "college" in their names, though they do not offer classes.)
After a veterinarian has become board-certified, most organizations have requirements for continuing education to ensure they keep up with the latest developments in their field of practice.
They also must find the right area to practice. Dr. Antu Radhakrishnan, small animal internal medicine specialist at Bluegrass Veterinary Specialists in Lexington, Ky. reported that his practice sees animals from as far away as Ohio and Indiana for certain types of conditions. A specialty as specific as say, neurology, would likely be unable to make ends meet in a more remote area.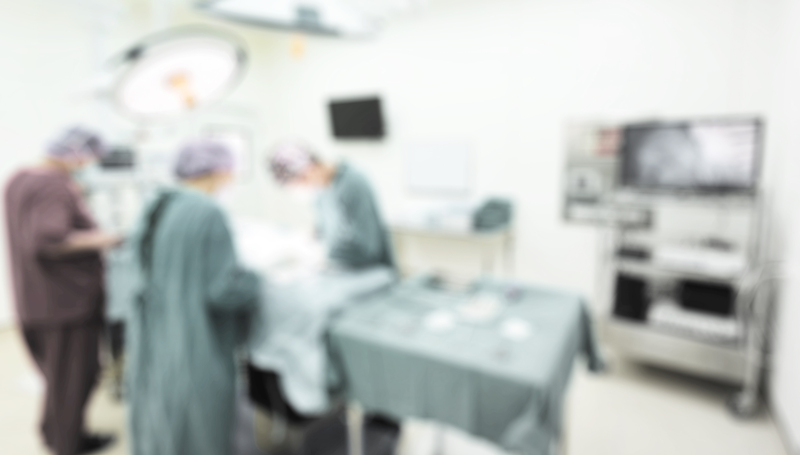 nimon_t/Istock/ThinkStock
Surgery is a veterinary specialty.
Veterinary Specialists Referrals
Most clients find veterinary specialists through their primary veterinarian, but sometimes the primary vet will give a client the go-ahead to find one on their own.
If you're a pet owner, don't be surprised if a specialist expects to touch base with your pet's regular doctor — even if you can fill him in on the pet's history yourself.
"We require an owner to have a referral to be seen by one of the specialists," Radhakrishnan said. "We try to make sure everybody's on the same page. We want the owner, the primary veterinarian, and us all communicating to make sure there's no confusion or misunderstanding in terms of what's going on."
Radhakrishnan said that a specialist's role is a little different in each case, depending on the pet's diagnosis and the primary veterinarian's reason for making the referral. Sometimes the primary veterinarian could be unsure what is causing a pet's symptoms, but in other circumstances, they may call a specialist in because that person is more familiar with diagnostic tools needed to gain more information.
Owners: That doesn't mean that your regular veterinarian isn't qualified or legally permitted to diagnose skin conditions, take X-rays, or perform analysis that could fall under a specialist's scope. A licensed veterinarian will have received training in all these areas during their four years at vet school in addition to their own hands-on experience, so they are qualified to handle the pet's needs in these areas.
Radhakrishnan said that a specialist often prefers to hand a pet's treatment back over to the regular veterinarian as soon as it's feasible.
"I do a lot of oncology, and a lot of our veterinarians are referring those patients for treatment, so we'll see them on an ongoing basis, but the general care would continue with the primary veterinarian," he said.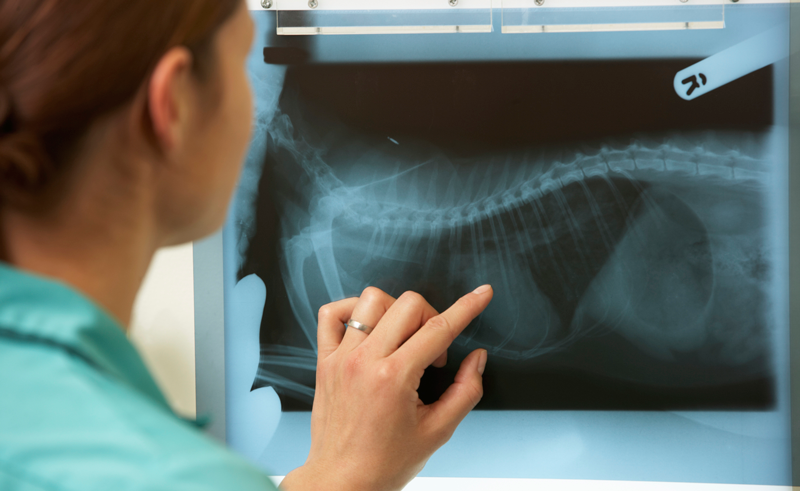 Catherine Yeulet/Istock/ThinkStock
A veterinary specialist can provide a whole new level of care for a pet patient.
Is a Veterinary Specialist Really Near You?
According to the American Board of Veterinary Specialists, the most common way for a client to connect with a specialist is via a referral from their general practitioner, who will often have a pre-existing network of specialists they work with. If a client begins research on their own however, it's easy to become confused by the terminology out there, according to experts at the ABVS. A veterinarian describing themselves as "board-qualified" or "board-eligible" may have completed some of the needed requirements to become a specialist in their field, but has not finalized the process through the appropriate ABVS group or may not have passed the test.
"I think it is difficult," he said. "I guess it depends on your perspective. It is confusing and it's hard even for veterinarians to appreciate the difference [between board-certified and board-qualified], let alone someone with no medical experience.
"It becomes very hotly debated. I don't tend to get too bothered by that; for myself, I have a relationship with my veterinarians and our referral owners, and they know what we do, but for a person who's just searching online … it takes a fair amount of digging to figure it out."
A veterinarian who is not board-certified but has completed a large volume of work in a specific subject area is permitted to advertise their clinic as "practice limited to" that area. Part of the struggle comes in when a veterinarian has completed the necessary residencies but is waiting to sit for their board exam, a process that can take six months or more depending upon the college. Even in these circumstances however, a doctor may not advertise themselves as certified if they have not yet completed the process.
It's also important to learn which areas of medicine have recognized specialties through the AVMA/ABVS and which do not. There are not currently specialty organizations in place for certain areas of interest such as rheumatology or otolaryngology (ear/nose/throat) via the AVMA, which is the most widely recognized professional organization for veterinarians. The AVMA has a list of criteria a new organization must satisfy to prove that there is both strong scientific backing for the field in question, that the field is respected by other specialists, the public has demonstrated a need for the field, and that the organization has developed a sufficiently stringent set of training requirements and examinations. If a new organization can satisfy the ABVS requirements, it will be granted provisional recognition for somewhere between four and ten years before demonstrating that it is fully functional and should be granted full recognition.
In other words, it isn't easy either to become a veterinary specialist, or to create a new veterinary specialty. But the veterinarians who have gone through the process can provide valuable perspective to a patient's case, and peace of mind to the client.
Types of Veterinary Specialists
According to the AVMA, the following are veterinary specialties:
Anesthesia
Animal Welfare
Behavior
Dentistry
Dermatology
Emergency and Critical Care
Internal Medicine: Cardiology, Neurology, Oncology:
Laboratory Animal Medicine
Microbiology
Nutrition
Ophthalmology
Pathology
Pharmacology
Poultry Veterinarians
Preventive Medicine
Radiology
Sports Medicine and Rehabilitation
Surgery: e.g., Orthopedics, Soft Tissue surgery
Theriogenology
Toxicology
Veterinary Practitioners: Avian Practice, Equine Practice, Beef Cattle Practice, Feline Practice, Canine/Feline Practice, Exotic Companion Mammal Practice, Food Animal Practice, Dairy Practice, Reptile and Amphibian Practice, Swine Health Management
Zoological Medicine: veterinarians who work with zoo collection animals, free-living wildlife, aquatic species and companion zoological animals