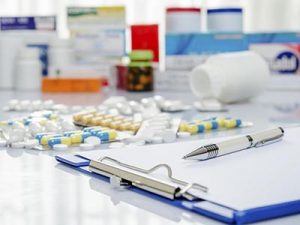 The Animal Health Institute has released its findings from a first-of-its-kind study into the economic and social contributions of the animal health industry, which also covers household pets. The report examines the role the companies that produce pharmaceuticals, vaccines, and flea and tick products play in the U.S. economy and beyond.
Key report findings include:
Household Pets – More than 67 percent of American households, or 84.6 million, own nearly 400 million companion animals. This includes dogs, cats, horses, birds, fish, horses, and more.
Pets by Type – Nearly half of pet-owning households include a dog while over one-third own a cat, for a total of 89.7 million dogs and 94.2 million cats. There are between 100,000 and 200,000 service animals, including those who assist the blind and disabled (but not including police, forensic, or military dogs). Almost all—95 percent—of dog and cat owners view their pets as members of their family.
Spending on Pets – Americans spent more than $75.5 billion on their pets in 2016, with an average total household spend of $892 on pet food, veterinary services, supplies, and other services. As pet owners look for solutions to increase the length and quality of life for their pets, cutting-edge treatments for illnesses such as arthritis and cancer are becoming more common. The average lifespan for a dog is 10 years, and the average lifespan for a cat is 15 years; households spend between $9,106 and $13,391 over their pets' lifetime. The median expenditures for medicines are $5,154 for a dog and $5,325 for a cat.
Human Health Benefits of Pets: Companionship & Communities – Pets improve the lives of their owners and may help them live longer: Research shows that individuals who own dogs have a 36 percent lower risk of dying from cardiovascular disease and an 11 percent lower risk of a heart attack. Pet owners are more likely to get to know people in their neighborhood than those without pets, which leads to more community engagement, which in turn improves quality of life and relationships.
The report also details national and state data on the following pet and veterinary categories: households with pets, household expenditures on pet medicines and supplies, veterinary industry statistics, and pet services statistics.
To view the full report, executive summary, and fact sheets, visit bit.ly/2p7Drgc. To view an animated video on the report, visit youtu.be/_X5QXcK4ttA.