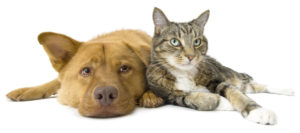 The American Heartworm Society (AHS) has released its 2018 Canine Heartworm Guidelines.
The guidelines recommend yearly screenings for dogs more than seven months of age, the use of heartworm preventive medications, and reduced exposure to mosquitoes. It also suggests veterinarians recommend the use of Environmental Protection Agency- (EPA-) approved mosquito repellents for heat-treating a pet patient's serum.
It is especially important for pet owners in Texas to follow the guidelines as mosquitoes are extremely widespread, according to the Texas Veterinary Medical Association (TVMA).
The most telltale signs a dog has been infected is a persistent cough, difficulty breathing, intolerance to exercise, decreased appetite, and weight loss, while cats will suffer from lethargy, vomiting, or asthma. It is very common for the first indication of heartworm to be a sudden collapse or death.
Preventing the disease in dogs is easy, safe, and affordable, whereas treatment is not. There is currently no treatment for cats.
Testing and treating for heartworm can be difficult, which is why prevention is key to protecting pets.
See the website to view the updated guidelines.