Suggested Veterinary Products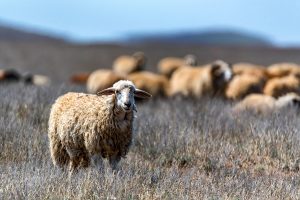 Two industry groups are applauding U.S. President Donald Trump for signing a bill funding and authorizing programs aimed at improving animal health.
The American Veterinary Medical Association (AVMA) and the Animal Agriculture Coalition (AAC) have both released statements commending the government's 2018 Farm Bill Conference Report.
"Today, we're celebrating a victory for veterinary medicine and animal agriculture," AVMA said in its statement.
"The new animal health programs in the farm bill will play a critical role in protecting animal health and helping veterinarians prevent widespread animal disease outbreaks for years to come. We're looking forward to working with the U.S. Department of Agriculture (USDA) and others involved to help maximize their effectiveness against the most pressing animal disease threats."
The association celebrates the fact the report calls for a new national animal disease preparedness and response program, enhanced resources for the existing National Animal Health Laboratory Network (NAHLN), and a new national livestock vaccine bank with immediate attention to foot-and-mouth disease.
The AAC statement shares a similar sentiment.
"America's livestock and poultry producers, in concert with veterinarians, work hard to ensure the health of the animals they raise," it reads.
"They play a central role in not only providing nutritious food for families across the U.S., but also creating jobs and contributing to our country's economic stability. That's why producers and veterinarians agree one of our greatest priorities must be to lessen the impact of devastating animal diseases with a one-of-a-kind program that will strengthen our ability to rapidly identify and respond to them."
A number of animal agriculture groups have also signed the coalition's statement. To read the list, click here.