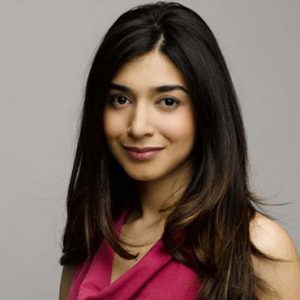 Shiza Shahid is to deliver the keynote address during the American Veterinary Medical Association annual convention to be held this year in Denver, July 13-17.
Shahid, who grew up in Pakistan as a staunch advocate for social change and women's rights, went on to serve as founding CEO of the Malala Fund with Nobel Prize winner Malala Yousafzai, and is currently the host of USA Today's new show, ASPIREist. Named a Time Magazine 30 Under 30 World Changer and a Forbes 30 Under 30 Social Entrepreneur, Shiza is a prominent speaker on millennial and women's entrepreneurship.
Through her seed fund, NOW Ventures, she supports mission-driven startups that strive to create positive global impact.
The keynote address is free and open to all convention attendees and registered guests. Visit avmaconvention.org for more information.