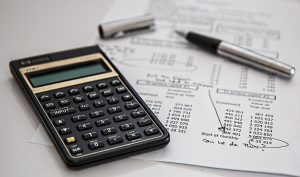 A request by the American Veterinary Medical Association (AVMA) for veterinary practices to benefit from the pass-through income tax deduction without income limits was submitted to the U.S. Department of Treasury and the Internal Revenue Service (IRS).
The deduction provided in last year's Tax Cuts and Jobs Act is available to owners of sole proprietorships, partnerships, trusts, and S-corporations, including veterinary businesses.
However, the full deduction is only available for veterinary practice owners with taxable income up to $315,000 if filing jointly or $157,500 if filing individually. Limited deductions are available to practice owners with taxable income of $315,000 to $415,000 if filing jointly or $157,500 to $207,500 if filing individually.
The House of Representatives also recently passed three new tax bills that could be of interest to veterinarians. AVMA is reviewing the bills, particularly the Family Savings Act, as it contains provisions of interest to the profession, such as pooled retirement plans and universal savings accounts.
The National Federation of Independent Businesses (NFIB) also submitted comments in support of the AVMA's position.
The IRS has created a tax reform guidance web page that includes all regulations, revenue procedures, notices, and resources issued to date.