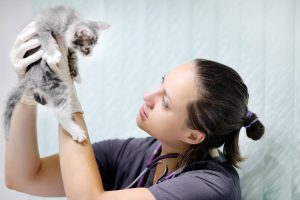 The American Veterinary Medical Foundation (AVMF) has donated $20,000 to help California veterinarians and animals affected by the wildfires.
Half the donation will go to the California Veterinary Medical Foundation (CVMA) for the California Veterinary Medical Reserve Corps (CAVMRC), and the other half will go to the University of California, Davis (UC Davis) veterinary emergency response team.
AVMF is the charitable arm of the American Veterinary Medical Association (AVMA).
"AVMA and AVMF are committed to working together with state and local relief agencies to provide our colleagues and the people and animals they serve with the assistance they need," said AVMA president John de Jong, DVM.
In addition, AVMF has an ongoing disaster relief program offering grants up to $5,000 to help veterinarians and their patients recover from disasters, such as the ongoing wildfires in California.