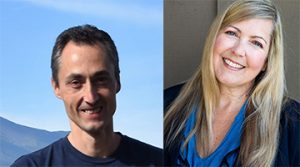 Ludek Janousek and Lisa Stewart-Brown have joined Banfield Pet Hospital as CFO and program manager mental health services, respectively.
Janousek, charged with shaping key business decisions, strengthening the company's long-term financial health, and driving hospital vision and purpose within the broader organization, holds a master's degree in International Business from University of Economics in Prague, Czech Republic.
In her newly created role, Stewart-Brown will develop and implement mental health strategies and initiatives that support the emotional and mental health of Banfield associates, reinforcing Banfield's holistic approach to health and well-being. Stewart-Brown, a licensed clinical social worker, holds a master's degree in social work from California State University, Sacramento, and an MBA with health care emphasis from California Miramar University.