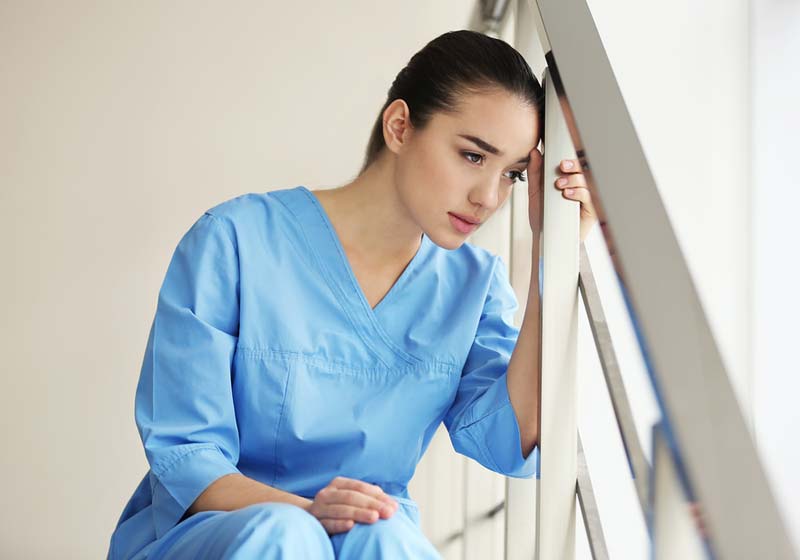 The veterinary suicide crisis is top of mind for many in the animal health industry, and the latest initiative from Banfield Pet Hospital hopes to combat this issue head-on.
Coinciding with National Suicide Prevention Awareness Month, the ASK (Assess, Support, Know) training program was announced at Banfield's 18th annual Pet Healthcare Industry Summit in Portland, Ore. The program was created specifically for veterinary professionals to help them identify instances of emotional distress and suicidal thoughts in themselves and others, as well as provide tools on how to address these concerns.
"At Banfield, delivering high-quality preventive pet care is a top priority, but just as important is extending that same preventive care to our people," says company president, Brian Garish. "As a practice, we are proactively prioritizing mental health and well-being resources, such as ASK, because we take seriously our responsibility to create meaningful change and make a positive impact on society, today and tomorrow."
Banfield announced it will do the following by Jan. 6, 2020:
facilitate interactive mental health and well-being training at all its hospitals nationwide; and
offer ASK training as a free resource for the entire veterinary profession and all U.S. veterinary colleges.
ASK has received support from the American Foundation for Suicide Prevention (AFSP), with the group saying the program could potentially facilitate important conversations and, ultimately, save lives.
"At AFSP, our mission is to save lives and bring hope to those affected by suicide," says Maggie Mortali, the group's senior program director. "We commend Banfield Pet Hospital for its efforts to educate and raise awareness among high-risk communities like veterinary professionals, and for providing mental health tools and suicide prevention resources that enable people to support each other in difficult times."
Further, ASK complements existing resources offered by the American Veterinary Medical Association (AVMA).
"Banfield's efforts complement existing resources like QPR Suicide Prevention, giving veterinary professionals additional resources to have meaningful conversations and expand safety nets within hospitals, veterinary schools, and beyond," says AVMA president John Howe, DVM.
Banfield says it plans to invest more than $3 million in mental health resources and tools by the end of next year.