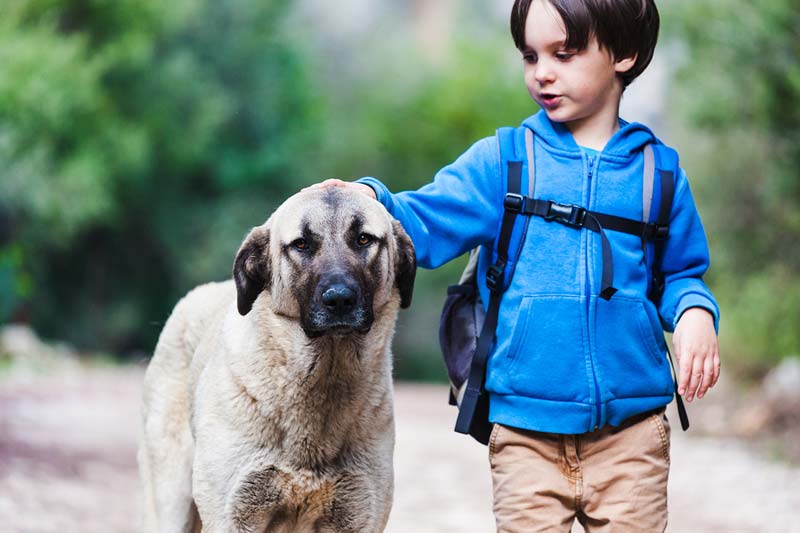 Researchers at Purdue University College of Veterinary Medicine are set to evaluate the therapeutic effects of service dogs on children with autism spectrum disorder (ASD).
Funded by a two-year grant from the Human Animal Bond Research Institute (HABRI), the study, called the Purdue Canines for Autism Research Study (or Purdue CARES), focuses on ASD-diagnosed children between the ages of four and 17, as well as their caregivers and families.
Researchers will compare the well-being of families who have a service dog in their home with those on the waiting list to receive one. Participation includes caregiver completion of an online survey, as well as the collection of the child's saliva on three separate instances to measure cortisol, a stress hormone.
"While anecdotal evidence suggests service dogs may benefit children with ASD, there is a need for published data on this subject," says Marguerite O'Haire, PhD, the study's principal investigator. "As the largest and most extensive study on service dogs for children with ASD and their caregivers to date, we expect the findings to provide critically needed outcomes for this increasingly prevalent application of the human-animal bond."
"These findings will be some of the first empirical data behind what now is largely only qualitative evidence, and will allow parents, psychologists, and providers to know what to expect from these placements," adds Kerri Rodriguez, a coinvestigator on the study.