Can you solve this puzzle?
Test your veterinary knowledge with our monthly Brain Teaser
March 27, 2020
Sponsored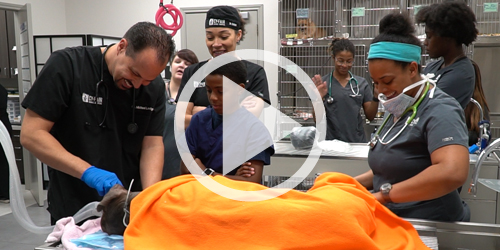 Hear from Dr Diarra Blue, a man on a mission and a role model for young veterinarians
As a practice owner and veterinarian for 11 years, I realize now that being cloud-based is the way of the future.
Suggested Veterinary Products
Entyce from Aratana Therapeutics Inc. is now commercially available to US veterinarians. Entyce (capromorelin oral solution) stimulates appetite by mimicking the effect of the hunger hormone...
Planmeca ProSensor® HD is easily integrated into the Planmeca ProX™ intraoral X-ray unit or connected to a computer via Ethernet or USB. The magnetic connector can be attached with one...