Test your veterinary knowledge with our February Brain Teaser!
Put on your thinking cap!
February 1, 2021
Sponsored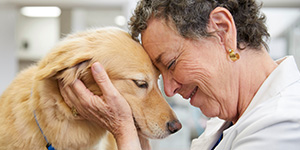 Finally – nutrition for pets fighting cancer

Hill's NEW food is formulated to help pets with cancer maintain weight & lean muscle, as well as consistent stool quality with ActivBiome+.
Suggested Veterinary Products
High Quality Images• Direct deposited Cesium Iodide• 5 year hardware and software warranty• Wireless lightweight 14" x 17" detector panel is very...