Test your knowledge with the March 2020 Brain Teaser!
Can you solve this puzzle?
February 26, 2020
Sponsored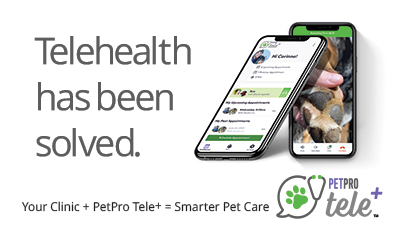 Telehealth for Your Clinic in Minutes
Streamline your workflow, protect your time, and keep care in your hands. Solve for telehealth in minutes with PetPro Tele+.
Suggested Veterinary Products
Companion Animal Health is now the exclusive distributor of the H2O for Fitness' Oasis Underwater Treadmill, which provides rehabilitation, fitness training, and weight control through...
The Medical Waste Machine system can save small and large businesses up to 80 percent yearly, replacing expensive, ongoing, and rising medical waste removal costs, according to the manufacturer....