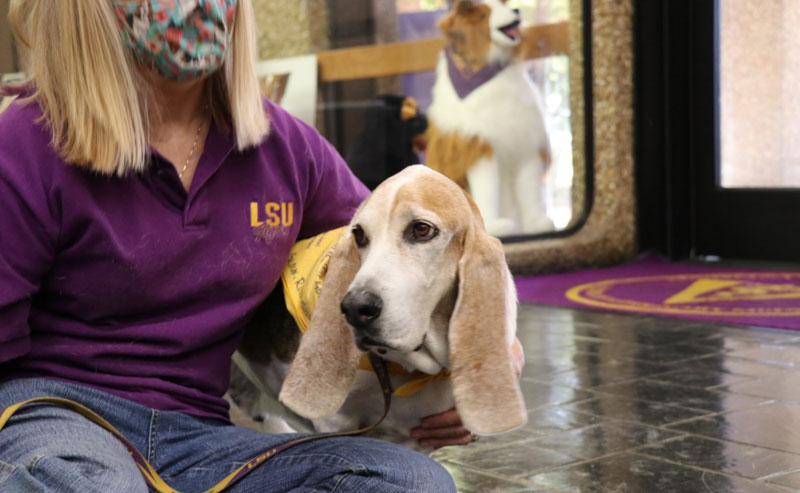 America's top veterinarian oncology universities have received additional funding to help in the fight against pet cancer.
Petco Foundation and Blue Buffalo have donated $825,000 to 11 research centers across the U.S. in support of cancer research. Since 2010, the two groups have invested more than $16 million toward the cause.
"Pet cancer is the no. 1 disease-related killer of dogs and cats, and a devastating diagnosis for pet parents who cannot afford treatment for their pets," says Petco Foundation's president, Susanne Kogut. "With all the strides being made in the veterinary oncology field increasing treatment options for pets, our goal is to make these lifesaving treatments available to more pets and their pet parents."
The National Cancer Institute (NCI) Center for Cancer Research estimates six million dogs and nearly the same number of cats are impacted by cancer each year.
"Not only are these funds changing the lives of pets and pet parents, but it is improving the outlook for our veterinarian professionals who can help even more pets when costs might otherwise preclude such treatment," Kogut says.
The total funding was divided between the 11 universities, with each facility receiving $75,000. They are:
Louisiana State University (LSU) School of Veterinary Medicine;
Colorado State University (CSU) Foundation;
Cornell University College of Veterinary Medicine;
North Carolina Veterinary Medical Foundation;
Ohio State University Foundation;
Texas A&M University;
University of California, Davis (UC Davis) School of Veterinary Medicine;
University of Florida (UF) Foundation;
University of Pennsylvania (Penn);
University of Tennessee (UT) Foundation; and
University of Wisconsin (UW) Foundation.