Suggested Veterinary Products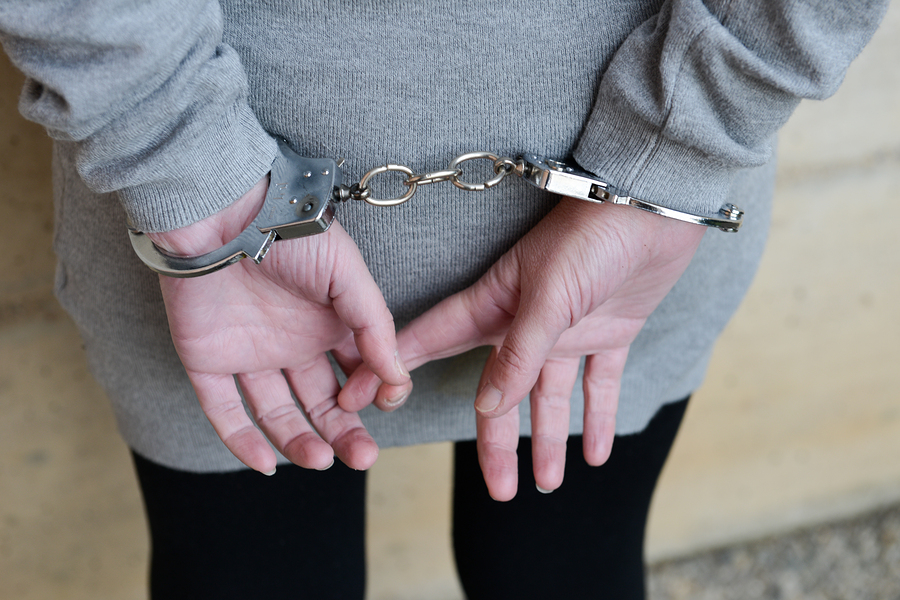 As a practice owner, you surely have encountered difficult clients. Some are argumentative, some are irrational, and some, you suspect, are downright crazy. While we all have client horror stories to share, the nightmare endured by Southfork Animal Hospital in Lakeville, Minn., may be hard to top.
The sordid story
Southfork is a full-service animal hospital that has achieved accreditation by the American Animal Hospital Association and certification as a "cat-friendly practice" by the American Association of Feline Practitioners. Southfork employs Katherine Belisle, DVM, a small-animal veterinarian with special interests in exotics and alternative medicine.
A new client of Southfork, Deborah Mae Carlson, began bringing her many pets there for regular treatment. As Ms. Carlson was not comfortable giving medication to her pets, she made frequent visits to the hospital, sometimes on a daily basis.
Shortly after Carlson became a Southfork client, Dr. Belisle began receiving frightening letters. The letters, hand-addressed to Belisle at the hospital, detailed how she would be kidnapped, tortured, and raped. Most were sent anonymously, although some were signed "Jeff." One of the letters appeared in the hospital's mailbox accompanied by a knife.
Belisle received eight such letters over a two-month period. Two additional letters were sent to other hospital employees. The additional missives detailed violence that would be committed against these other employees and Belisle.
While Belisle and her colleagues were being barraged with these horrifying letters, three businesses near Southfork received threatening letters falsely signed in Belisle's name.
The first such letter was addressed to "Target – Store Manager" at the department store's address. It stated, "Bring $50,000 to me at [redacted] Kenrick Ave. in Lakeville MN 4-19 by 10:00 a.m., or on 4-20 I will shoot people in your parking lot. Katherine Belisle."
The second such letter was addressed to "Valley Buick Pontiac GMC Store Manager" at the dealership's address. It stated, "If you do not bring $25,000 to me at [redacted] Kenrick Ave in Lakeville MN by 10 a.m. on 4-21, that night or the next night I will break windows on your cars. Katherine Belisle."
The third letter was addressed to "Scott Lake Veterinary Center," a competitor of Southfork, at its business address. It stated, "I want my animal hospital to get as much business as possible so that I get more money. So I am going to get the word out there that your hospital & others overcharge people and things like that. However, if you bring us animal medical supplies I will leave your place out of it. You could leave it outside our place at night with a note saying where it's from & if we can use the stuff I will cross your place off my list. Katherine Belisle."
The matter was reported to law-enforcement authorities. They determined that Carlson was the likely culprit and initiated criminal proceedings against her.
Criminal proceedings take place
Carlson was indicted and charged with nine counts of mailing threatening communication and three counts of mailing a threatening communication with intent to extort, all in violation of 18 U.S.C. § 876, the governing federal statute.
At Carlson's criminal trial, a handwriting expert concluded that it was "highly probable" that Carlson had written the letters.
Additional troubling facts also came to light. In particular, the court heard testimony that Carlson, having become infatuated with Belisle, had called Southfork to demand that Belisle meet her at a gas station, threatening that she would shoot children at a nearby daycare if Belisle failed to show up.
At the close of the evidence, the jury found Carlson guilty on all counts (although one of the "intent to extort" counts was later reversed on appeal). She was sentenced to 33 months in custody and three years of supervised release with various conditions.
Lessons learned 
for clinicians
What can practitioners take away from this sordid odyssey? While Southfork, Belisle, and her colleagues appear to have been victimized without rhyme or reason, perhaps there are some lessons to be gleaned.
At a minimum, practitioners might take comfort in knowing that when confronted with difficult clients, they are not alone. Like other professionals who serve the general public, veterinarians deal with a cross-section of society. This means that for the scores of truly wonderful clients you have the privilege to serve in the course of your career, a handful of irrational, bellicose, or perhaps unstable clients are bound to crop up along the way.
When this occurs, chances are that the unpleasant encounter will not result from anything that you or your staff did wrong, just as Belisle and her staff did nothing to bring about Carlson's criminal machinations. Recognizing this early may help you diffuse the situation and develop a tactful plan for directing the rogue client away from your practice.
Another important lesson is that practitioners should not be afraid to report client misconduct or unusual occurrences to law enforcement. This is not to suggest that you should call the police over good-faith billing disputes or misunderstandings. But when a situation makes you feel threatened, afraid, or beyond your comfort level, trust your inner voice and reach out to the appropriate authorities for assistance.
Todd A. Newman, Esq., works closely with veterinary practices as president and owner of a Salisbury, Mass., law firm. He specializes in business, employment, labor and litigation matters. He can be reached at toddnewmanlaw.com.