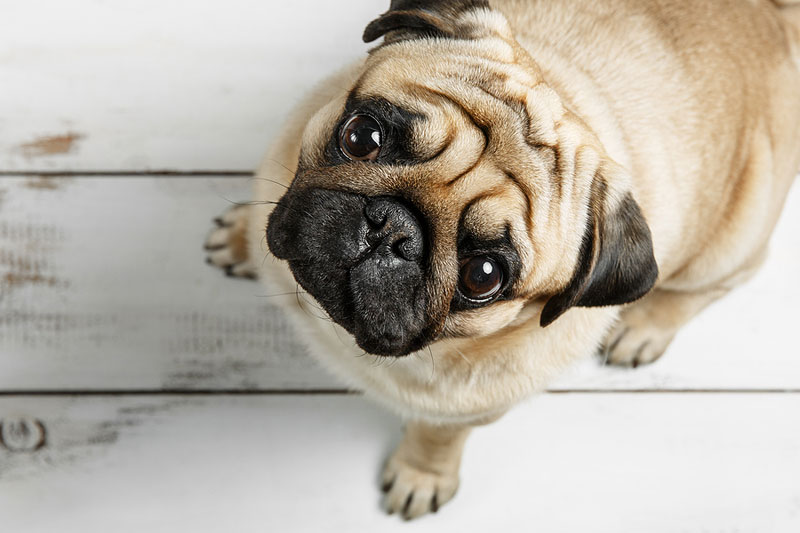 As COVID numbers continue to climb across the U.S., the American Veterinary Medical Association (AVMA) is asking veterinarians to ensure their clients have an animal-care plan in the event they contract coronavirus.
Namely, if a pet owner becomes infected, the care of the animal (including feeding, walking, and playing) should be transferred to another member of the household, says AVMA's president, Douglas Kratt, DVM. The primary caregiver should check in advance the individual is willing and able to take on this role and has the supplies needed to do so.
"While this is primarily a human disease, we have seen a small number of cases in pets," Dr. Kratt says. "These cases in pets appear to be uncommon, and are mostly mild or asymptomatic, but they can still happen. To be safe, and until we know more about the virus, AVMA recommends those ill with COVID restrict contact with their pets, just as they would restrict contact with other people."
Meanwhile, COVID-positive owners who do not have someone available within their household to help out should take extra precaution to protect their pets, such as:
avoiding contact, including petting, snuggling, being kissed or licked, and sharing food or bedding;
wearing a face mask; and
washing their hands before and after interacting with them.
Additionally, pet owners should be sure to identify a person and/or facility able to care for their pets if they are hospitalized. To help with this preparation, veterinarians can prepare a list of resources to share with clients.
Further, to help ensure pets' safety:
Do not let pets interact with people or other animals outside the household, especially in places with community spread of COVID
Keep cats indoors when possible to prevent them from interacting with other animals or people
Walk dogs on a leash, maintaining at least six feet from other people and animals
Avoid dog parks or public places where groups of people and dogs gather
Nonetheless, Kratt stresses owners should not panic or consider abandoning their pets amidst the pandemic.
"Be cautious, be careful, but don't be fearful," he says. "Our pets should be a source of comfort for us. Whether it's relaxing in front of the fish tank, brushing your cat, or teaching your dog a new trick, our pets can provide a lot of comfort right now in a very difficult time, and it's important that we continue to provide them with love and care as well."
For more, click here.