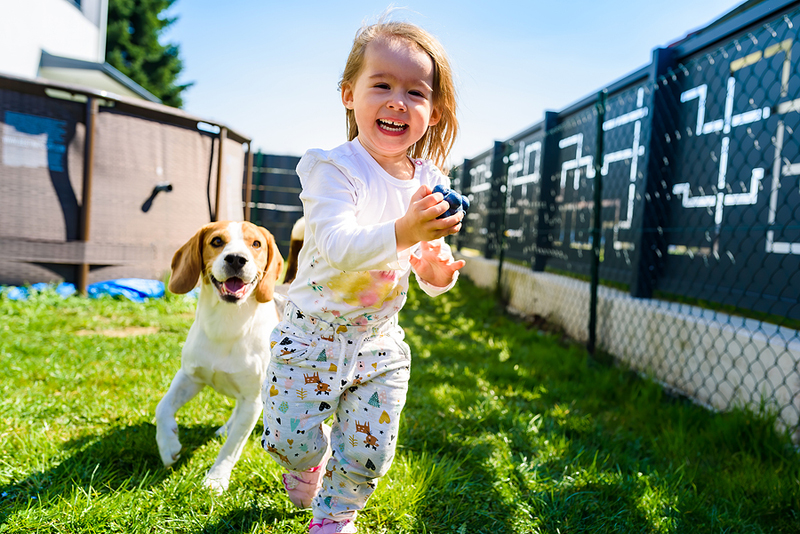 Family dog ownership can have a positive effect on preschoolers' physical activity and sleep habits, the Human Animal Bond Research Institute (HABRI) reports.
Researchers from Telethon Kids Institute and the University of Western Australia (UWA) analyzed data from 1,336 children, aged two to five, as part of Play Spaces and Environments for Children's Physical Activity (PLAYCE), an observational study investigating the influence of the childcare environment on young children's physical activity.
Parent-report surveys collected information about socio-demographic characteristics, family dog ownership, physical activity, outdoor play, family dog walking and play, screen time, and sleep. Children wore accelerometers to measure physical activity.
The findings showed dog-owning preschoolers did eight more sessions per week of unstructured physical activity as compared to those from non-dog households.
Additionally, dog-owning preschoolers who played with their pet three or more times per week had more structured and unstructured physical activity, outdoor play, and, on average, had 16 minutes more sleep per day.
"Our research found engaging with the family dog through playing and going on family walks was positively associated with young children's physical activity and sleep and negatively associated with screen time," says the study's principal investigator and UWA associate professor, Hayley Christian, PhD. "With many young children not meeting the recommended levels of physical activity, screen time, and sleep, we hope these results will help parents, children, and pets be more active and healthier."
"With these new research findings, we have solid evidence pet dogs can benefit physical health in young children," adds HABRI president, Steven Feldman. "HABRI looks forward to sharing these results and encouraging families to spend more quality time playing with and walking their dogs."
The findings have been published in Preventive Medicine Reports. Find the study here.