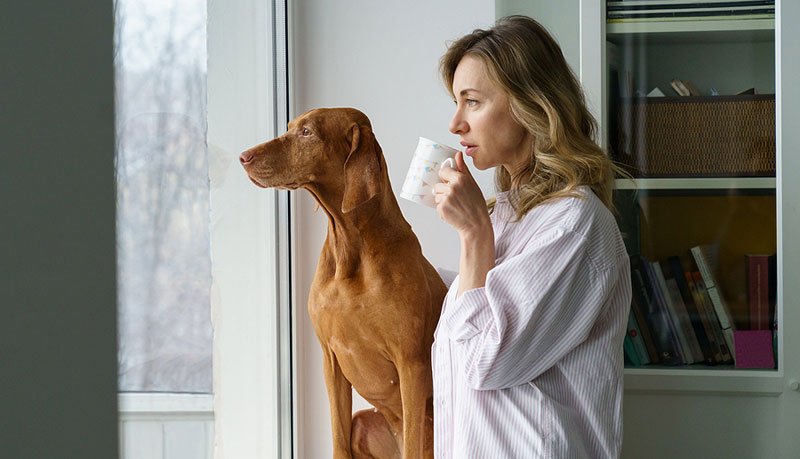 An initiative aimed at protecting domestic abuse survivors and their pets, as well as preserving the human-animal bond, has just received a sizable donation.
A Kinder World Foundation (Kinder World) has awarded a $50,000 grant to Urban Resource Institute (URI), an American provider of domestic violence residential services. The round of funding marks $300,000 donated by the foundation to the group since 2015.
The grant will support ongoing operational costs associated with URI's People and Animals Living Safely (PALS) program, which offers pet-friendly shelter and services to those escaping domestic violence in New York City.
"In the midst of their trauma, those fleeing abuse and violence should not have to face the additional heartbreak of leaving a loving member of their family behind," says Kathleen Savesky Buckley, a philanthropic advisor with Kinder World. "The PALS program has been instrumental in the effort to allow families to have the love and support of their companion animals as they seek shelter."
According to a recent study conducted jointly by URI and the National Domestic Violence Hotline, half of domestic violence survivors will not consider relocating to a shelter if they are unable to bring their pet. Further, once a survivor is in a safe environment, the presence of a pet offers significant benefit, with 91 percent reporting this companionship as a significant factor in healing from trauma.
Currently, however, less than 10 percent of domestic violence shelters assist in securing safety for pets (and only a portion of those can accommodate the "co-living" of people and pets together in the same apartment).
Combined with a recent grant from PetSmart Charities, the Kinder World funding will be used over a two-year period to evaluate the experience of survivors and pets in URI's shelters to measure the efficacy of a co-living model in domestic violence shelter settings.
"During URI's eight years of championing co-living for domestic violence survivors and their pets while in shelter, we have seen the positive impacts of maintaining this important human-animal bond as emotional support while healing and removing the barrier to seeking safety," says the group's CEO, Nathaniel M. Fields. "Generous donations from our funders like A Kinder World Foundation allow us to continually increase our capacity and impact, strengthen our services, and save more lives."
For more, click here.