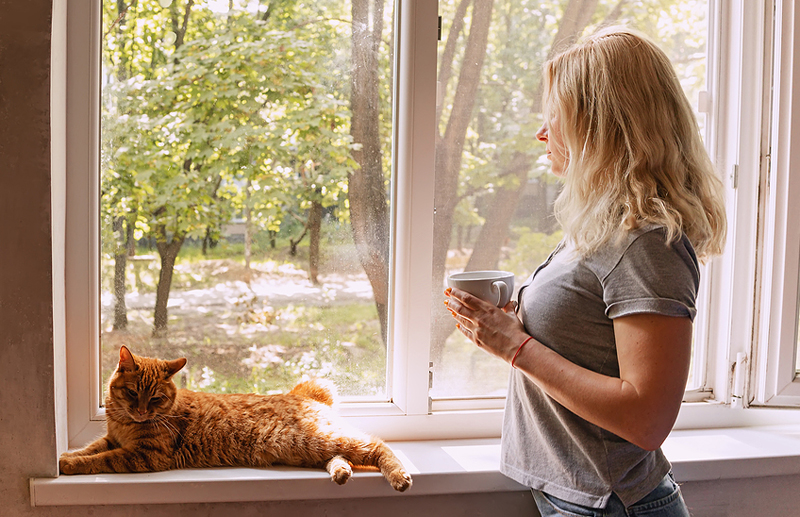 Ensuring veterinary professionals are equipped with the tools they need to identify and respond to suspected cases of domestic violence is the goal of a newly funded program.
Animal welfare nonprofit organization RedRover has received a $91,380 grant from the Adtalem Global Education Foundation.
The funding will support "Don't Forget the Pets," a collaborative project by RedRover and its partner, Greater Good Charities, aimed at helping domestic violence shelters create pet-friendly housing. Specifically, the grant will go toward creating programs to educate veterinary staff on how to identify and respond when they encounter domestic violence cases in their clinics.
"We are thrilled this Adtalem Foundation grant will allow us to reach more veterinary professionals," says RedRover president and CEO, Nicole Forsyth. "Through the Don't Forget the Pets website, workshops, and forum, we'll help veterinary staff better understand the issue and their role in how they can support people and pets in crisis within their communities."
One in three women and one in four men will experience domestic violence in their lifetimes, according to RedRover. Given this prevalence of abuse and research showing the connection between human and animal violence, it is likely veterinary professionals interact with domestic violence survivors and their pets within their practice, the organization says.
Approximately half of women who have experienced domestic violence report delaying leaving their abuser out of fear for their pets' safety. Further, 71 percent of women entering domestic violence shelters report a pet in their home was threatened, abused, or killed.
"Veterinarians can play such a critical role in helping people and pets in crisis," Greater Good Charities vice president of pet programs, Bryna Donnelly, says. "We hope this training opportunity gives them the tools to more fully help their communities."
As part of the partnership, the grant will support a pilot training program available to alumni of Adtalem's veterinary school, Ross University School of Veterinary Medicine (RUSVM). The program will then be expanded to provide training opportunities to a broader veterinary network.
"At Adtalem and across our institutions, we are committed to making a lasting impact on the communities in which we live and serve," says RUSVM dean, Sean Callanan, MVB, CertVR, MRCVS, PhD, FRCPath, DiplECVP. "Awareness is the first step in providing solutions to pressing issues that impact the health of our global communities, and education and training are foundational to change."
For more, click here.