Suggested Veterinary Products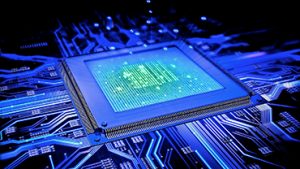 Ehave Inc., a healthcare company that delivers digital solutions to the mental health community, will be expanding its business into veterinary medicine. Companion Healthcare Technologies Inc. (CHT) will license Ehave's core health informatics platform for animal health.
"The veterinary healthcare market continues to undergo explosive growth marked by a drive for new medicines, diagnostics, and technologies that can elevate the quality and access to care for companion animals," said Prateek Dwivedi, CEO of Ehave. "This expansion into yet another emerging healthcare vertical exemplifies the versatility and utility of our technology and is in line with our efforts to fully leverage the flexibility of our core health informatics platform in areas where there is an opportunity to add immediate value and revenue. As the pace of innovation in animal health continues to accelerate, our platform is ideally designed to support the growth of this exciting industry. Similar to our established applications in mental health and medical cannabis, by licensing our core platform, CHT and its partners in veterinary research and clinical practice will be able to more effectively monitor, utilize, and improve therapeutic outcomes for pets by capturing and analyzing real-time, objective patient data."
Under the proposed license agreement, CHT will have exclusive rights to Ehave's informatics platform for use, in any indication, in companion animals. CHT will seek to integrate Ehave's platform across the entire companion animal clinical pathway and related developments in the acceleration of quality of healthcare; allowing for consistent, consolidated data acquisition and analysis.