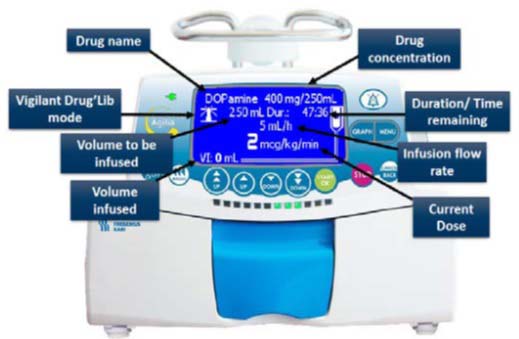 The U.S. Food and Drug Administration Center for Veterinary Medicine (FDA-CVM) has announced the voluntary recall of two devices.
The recalls apply to certain Ellipse brand implantable cardioverter defibrillators (ICDs) by Abbott (formerly St. Jude Medical Inc.), as well as the Fresenius Kabi-manufactured Volumat MC Agilia Infusion System and optional Vigilant Agilia Drug Library dose error reduction software (DERS).
Both have been classified as Class I, the most serious type of recall.
The Abbott announcement applies to lots manufactured between Apr. 5 and May 29, 2019. These ICDs have demonstrated electrical failures, determined to be caused by a faulty manufacturing process that leads some aluminum wires to be partially exposed.
ICDs containing aluminum wires that are not fully insulated are prone to electrical shorting of the capacitor, which could lead to the inability to deliver high-voltage therapy.
The Fresenius Kabi infusion pump recall refers to the "Keep Vein Open (KVO), End of Infusion" signal. Currently, the device produces a "low priority" alarm rather than a "high priority" alarm when the infusion is complete and the therapeutic rate of medication changes to a nontherapeutic rate, as defined by the KVO rate. Failure to respond to an alarm may result in a delay in care and/or under-infusion of medication, which can lead to death or serious injury.
Further, the company identified four software errors occurring with both the Volumat MC Agilia Infusion System and Vigilant Drug Library that may cause over- or under-infusion of fluids/medications.
Those affected by the recalls have been sent "Urgent Device Recall" letters from the respective product manufacturers.
Veterinary professionals are asked to report any problems experienced while using these devices to MedWatch: The FDA Safety Information and Adverse Event Reporting Program.
For more details on the recalled Abbott products, click here. For more on the Fresenius Kabi recall, click here.