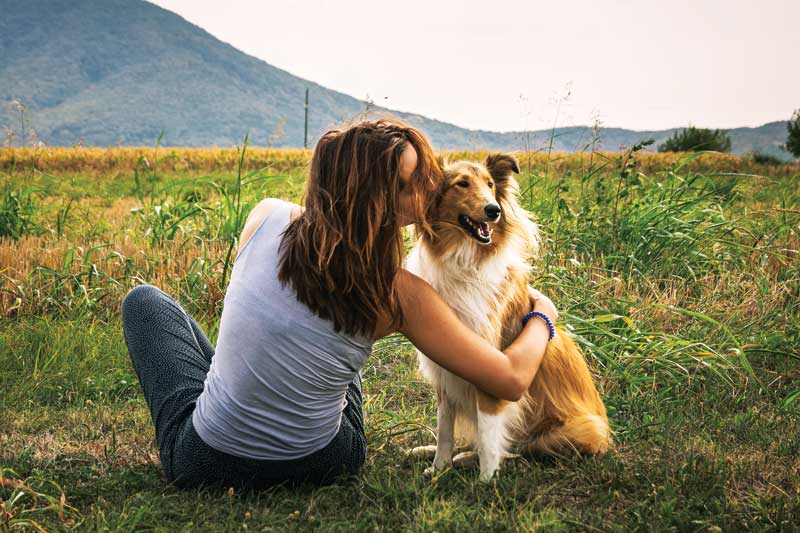 After writing more than 80 Practice Management columns for Veterinary Practice News over 10 years, it's time for me to move on. I have enjoyed writing every single article, and I hope that it has helped colleagues. What follows is the best advice I can leave with my faithful readers.
Culture
Whether you like it or not, you have a culture. You can craft it by defining your mission, vision, and core values, either with your management team or with your entire crew. Or, you can let it magically define itself, which may lead to harmony or hell.
Your culture can be created by design or by default. You choose.
Finances
Finances are consistently the top concern of veterinary professionals based on multiple surveys. Sadly, many find anything financial dry and boring. Yet, if you plan on retiring before you turn 90, you need to have a basic understanding of personal finance and practice finance.
Financial wellness is critical to pay the bills, have a balanced life, retire one day, as well as to support yourself, your family, and your team. It is a place to learn and meet like-minded, positive, and supportive colleagues. 
Goals
Forget New Year's resolutions. You should have several goals, both personal and professional, every month, every quarter, and every year. On the personal side, they can include your health, diet, weight, family time, or a trip.
On the professional side, they can be a financial target, taking a day off each week, taking two weeks off each year, hiring a personal assistant, or learning a new skill.
Mentor
We all need a mentor or a coach in various aspects of our personal and professional lives. This includes relationships, investing, surgery, business practices, or running a marathon.
A mentor can share experience, help make important decisions, act as a sounding board, help set goals, and hold you accountable. 
Partner
Choose your business partner wisely. You've heard it before: A business partnership is like a marriage. A bad partnership can lead to emotional, painful, draining misery. And, of course, it can end in a court of law. Dating for a while before signing on the dotted line is a wise strategy in business, too.
A good business partner should share the same ethics, goals, values, mission, and vision as you do. However, all partners do not have to bring the same skills and experience to the practice. Complementation is better than redundancy. The ideal partnership could involve what Gino Wickman proposes in the popular book, Traction: a visionary and an integrator is likely ideal to create your Dream Team. 
Reputation
Like it or not, you have a reputation. Worry about your reputation among local veterinary professionals, as well as among clients. If you have a strong internal culture, your clients will notice and, in turn, become raving fans. In addition, the word will get out locally, and it will be easier to attract like-minded talent to your practice.
Self-improvement
Learn new skills. Always keep improving. Read nonfiction books. Listen to audiobooks and podcasts. Spend time with people smarter than you. Elevate your game. Never stop learning.
Stop going to CE only to get enough credits to renew your license. Attend CE you actually need and enjoy, including management (which, sadly, depending on how modern and progressive your state is, may not count toward CE credits). 
Soft skills
According to Dr. Wikipedia, "soft skills are a combination of interpersonal people skills, social skills, communication skills, character traits, attitudes, career attributes, and emotional intelligence quotient among others that enable people to effectively navigate their environment, work well with others, perform well, and achieve their goals with complementing hard skills."
Important skills you must acquire to thrive in practice include the ability to work under pressure, adaptability, conflict resolution, emotional intelligence, leadership, negotiation, problem-solving, project management, teamwork, and more.
Nobody said it was easy. Yet, these skills are required to live a fulfilling life, both inside and outside of the practice.
Time management
Time management is one of the most important skills you can learn to have a productive, rewarding, balanced life. You need to be relentless about automating, delegating, and eliminating tasks.
The day you stop performing $10-an-hour (or $20 or $30) tasks and start delegating to some type of assistant is the day you will see life in a whole new light. Sadly, delegation is one of the hardest skills to acquire.
Veterinarians are often Type A perfectionists who have convinced themselves only they can do certain things (ask me how I know).
Well-being
Take your mental health as seriously as your physical health. One should not go without the other. Travel. Nationally and internationally. Enjoy new cultures and customs. Donate skills, time and/or money to causes bigger than yourself. Try a new hobby. Revive an old hobby.
Go to counseling. It is not weird. It is not shameful. And it is certainly not a sign of weakness. Carve time to relieve stress, physical and emotional, with yoga, meditation, reading, exercising, or taking a vacation.
Stress management will help you avoid burnout, compassion fatigue, and being overwhelmed while retaining the joy and passion in our profession.
Only you can make it a priority.
Self-care
Veterinary medicine is the most amazing field imaginable.
It is fulfilling, rewarding, and thrilling. We change lives. We help the disabled run and play ball again. We allow the suffocating to breathe again. We alleviate pain. We improve quality of life. Very few people can say this. Yet, there comes a point when you have to realize you are not a superhero.
I am sorry to be the bearer of bad news, but no matter what you may have told yourself, you are not eternal or unbreakable.
You cannot survive on coffee and doughnuts.
You cannot have happy internal organs if you don't go to the bathroom all day and don't drink (water) all day.
You cannot afford not to take breaks and schedule vacations.
You cannot handle all of the patients.
You cannot work seven days a week.
You cannot be on call all of the time.
Ask me how I know.
Unless you have an unusually dedicated and loving nurse, nobody will take care of you if you do not make a conscious decision to do it.
You cannot pour from an empty cup. So, fill your cup, literally and figuratively. You cannot help patients and clients if you end up burned out, compassion fatigued, blasé, sick, or dead.
You cannot provide for your team members and their families if you close shop because of the 3Ds: disability, disease, or death.
Your patients, your clients, your team, and your family will thank you for taking care of yourself.
Phil Zeltzman, DVM, DACVS, CVJ, Fear Free Certified, is a board-certified veterinary surgeon and serial entrepreneur whose traveling surgery practice takes him all over Eastern Pennsylvania and Western New Jersey. He also is cofounder of Veterinary Financial Summit, an online community and conference dedicated to personal and practice finance (www.VetFinancialSummit.com).