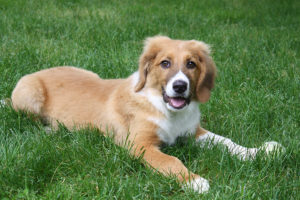 PROIN ER, a tablet for the control of urinary incontinence in dogs, has been approved by the U.S. Food and Drug Administration (FDA).
The drug treats urethral sphincter hypotonus, which occurs due to a dog's age and weakening muscles in the urethra.
PROIN Chewable Tablets have already been approved by the FDA; however, they are to be administered twice a day, whereas PROIN ER is a once-a-day extended-release formulation.
The effectiveness of PROIN ER was observed in a clinical study comprising 119 dogs that had been previously diagnosed with urethral sphincter hypotonus and had been taking PROIN Chewable Tablets.
The timeline of the clinical study went as follows:
• For the first week, the owners documented whether the dog received the PROIN Chewable Tablet doses and noted the number of urinary accidents the dog had;
• Dogs were then given PROIN ER for the first 28 days and the owners proceeded to take note of how many accidents occurred in a day;
• In the fourth week, the number of urinary accidents was compared to the first week. It was found 75 of the 104 dogs who completed the study had no accidents on either tablet;
• Nineteen of the dogs had less accidents on PROIN ER, while 10 dogs had more in comparison to when they were taking PROIN Chewable Tablets; and
• The dogs received PROIN ER for 180 days, so they could be monitored for adverse reactions.
PROIN ER's most common side effect was vomiting, body weight loss, hypertension, and diarrhea.
PROIN ER is only available by prescription. It should not be given to dogs weighing less than 10 lbs. (4.53 kg), and is available in 18-, 38-, 74-, or 145-mg tablets.