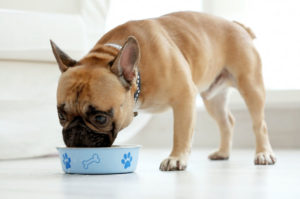 The U.S. Food and Drug Administration (FDA) says it is looking into the presence of elevated levels of vitamin D in Hill's Pet Nutrition canned dog food.
The news comes after the pet food company issued an expanded recall on Wednesday for 85 total lots of 33 varieties (SKUs) of its canned dog foods after receiving complaints dogs eating the food were experiencing vitamin D toxicity. Currently, the recall is only for canned dog food and does not affect canned cat food, dry food (kibble), or treats. Hill's says the products in both recalls were made with the same vitamin premix.
According to the FDA, the recall was expanded after it requested that Hill's test samples of food it had produced that were not part of the original recall. Hill's conducted that testing and issued the expanded recall of 19 additional products of canned dog food.
In a letter sent to veterinarians, Hill's Pet Nutrition vice president and general manager, Jesper Nordengaard said, "We understand this recall has caused pet parents considerable anxiety and that the well-being of their pets may have been affected. We are also aware of the disruption and difficulty this has caused you and your staff. We have addressed the issues that caused this recall, and we are working to make this right."
Vitamin D is essential for dogs; however, it can cause vomiting, loss of appetite, increased thirst, increased urination, excessive drooling, and weight loss when ingested in high levels. At toxic levels, it can cause serious health problems such as kidney failure or death.
In January, Hill's voluntarily recalled 25 products after a report of vitamin D toxicity in a dog that ate a can of its dog food. Last month, San Francisco-based law firm Schubert Jonckheer & Kolbe filed a class-action lawsuit against Hill's for wrongfully advertising its dog food contains precisely balanced nutrition and meets quality control standards after a recall of some of its canned dog food was issued.
The FDA is requesting veterinarians who suspect vitamin D toxicity in their patients to report them through the Safety Reporting Portal.  Those wishing to discuss a medical case can contact Hill's Veterinary Consultation Services  at (800) 548-8387 or via email at vet_consult@hillspet.com.
To see the list of recalled products and lot numbers, click here.